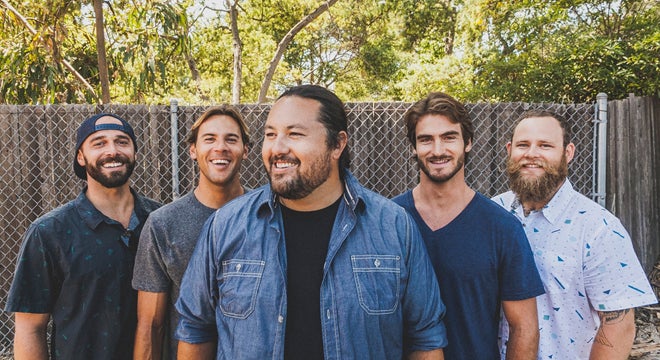 Wed, Nov 1, 2017
Iration
with Fortunate Youth and Through the Roots
About Iration:
Iration is an alternative/reggae group of musicians formed in Isla Vista, CA. A deep-rooted reggae influence is fused with elements of rock and pop to create smooth original sounds – "We're all about luv", states the band. The group is made up of members Joseph Dickens (Drums), Joseph King (Engineer), Cayson Peterson (Keyboard/Synth), Micah Pueschel (Guitar/Lead Vocals), Adam Taylor (Bass), and Micah Brown (Guitar/Vocals). All of the members of Iration met while growing up in Hawaii but formed the band after reconnecting in Santa Barbara, CA - the exception being Micah Brown who officially joined the group in 2014.
Iration has been touring nationally since 2008, performing at national festivals like Lollapalooza, Outside Lands, Hangout, and many others. These Hawaiian-bred musicians look forward to spreading their original sound and Aloha spirit all the while never forgetting to get a surf in when possible.
About Fortunate Youth:
Fortunate Youth is a collective of six outstanding musicians/producers who have taken the worldwide music scene by storm. Spreading inspirational messages of Peace, Love, and Unity, Fortunate Youth connects music lovers from all over the world, creating a global family of positivity and progressive ideals. FY was born in Hermosa Beach California, a popular beach town in Los Angeles County. Four members attended high school together (Jered Draskovich, Corey Draskovich, Travis Walpole, and Greg Gelb) linking with Mississippi transplant Dan Kelly (singer) and later adding drummer from Las Vegas, Jordan Rosenthal. The band has toured heavily since 2009 with over 20 tours nationwide and abroad. Fortunate Youth has released 3 full length albums, two of which hit #1 on the Billboard and iTunes Reggae charts. "It's All A Jam" (2013) and "Don't Think Twice" (2015).
About Through the Roots:
"Sharing inspiring Cali-Reggae vibes with positive messages."
From what was once a dream inspired by close friends, to humble beginnings filled with living room jams, late nights writing songs in the garage, backyard house parties and countless complaints from neighbors, San Diego-based reggae/rock band Through the Roots was born.

By coincidence in early 2008, Evan Hawkins and Taylor Boatwright met at a local guitar center. It was there that Evan shared his vision with Taylor, which eventually led to the beginning of TTR.

Evan and Taylor came from different musical backgrounds but shared some similar musical tastes, and both were very moved by reggae. They believed TTR would provide them with the perfect vehicle to spread their message and adopted a Cali reggae/rock concept.

In late 2008, Through the Roots added Brady O'Rear to round out the group's core. He brought his own musical tastes, complete with Hawaiian Islands reggae, and mixed them with those of Evan's and Taylor's to give TTR a broader range of ideas and influences to draw from.

Through the Roots quickly moved from the streets and backyard shows to touring in 2010 and soon hooked up for West Coast and national tours with some of the reggae/rock genres top headliners. The San Diego band eventually added Corrick Watson (lead guitar/vocals) and Budda Foster (bassist/keys) from Los Angeles to the talented, five-man mix.

With the band set, Through the Roots looks forward to continue spreading its positive messages, and showcasing its high energy shows to a growing legion of fans.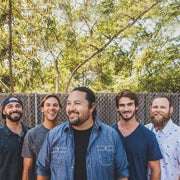 SHOWINGS
This event has already occurred.