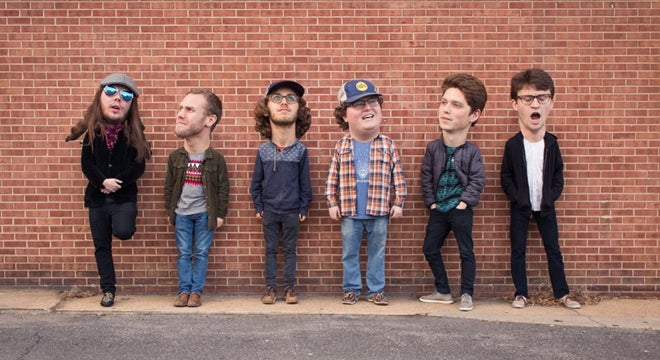 Fri, Mar 22, 2019
Kendall Street Company
with Free Union and Kate Bollinger
About Kendall Street Company:
Kendall Street Company is a six-piece rock band based out of Charlottesville, Virginia. Known for their immensely energetic and unpredictable live performances, the band's musical style incorporates elements of jam, folk, jazz, ska, funk, and psychedelic rock. Fusing genres, they embrace mind-altering riffs as well as soulful and jazzy wit, while remaining true to their folksy songwriting roots. The Company evokes an ever-changing kaleidoscope of sound, spinning out an organic repertoire entirely their own.
The band maintains a central presence on the East Coast having performed over 100 shows in the past calendar year at venues from Fort Lauderdale to New York City. This includes dates at Lockn' Music Festival (next to Umphrey's Mcgee), Shadefest (Avenue, MD), The Shack Up (Richmond, VA), and a headlining slots at the Misty Mountain Music Festival and Jam Fish Music Festival. Their set at Lockn was described by Relix Magazine as "raising the crowd's energy with frontman Louis Smith and guitarist Ben Laderberg's acoustic/electric interplay and lively, technical breakdowns".
About Free Union:
Free Union is a Charlottesville-based collective helmed by Michael Coleman (vocals/rhythm guitar) and Rob Dunnenberger (drums). The collective's first EP, produced by Devonne Harris and Adrian Olsen, features music and vocals by Carrie Coleman (background vocals), Parker Hawkins (bass), John Markel (bass), and Butch Taylor (keyboards/background vocals).
The history behind the collective's name gives context to its message. Free Union, Virginia—originally named Nicksville after a free African American blacksmith—sought to unite people of all races at a time when the country was inherently divided. These principles of inclusivity are the underpinnings of this collective. Free Union brings people, musical styles, and ideas together to inspire a message of unity. You will get that sense from lyrics like If I could push a bit more, maybe we'd come out as equal. 'Cause love is not dead; it's just missing all of the people ("Good Day to Cry").
Free Union's goal is to deliver good music that is a true representation of its members and where they come from. For that reason, the collective's sound is not distillable. Its ever-evolving music is rooted in soul and incorporates rhythm and blues, rock, and pop into its sound. The hope, according to its front man, is that "when you hear it, when you feel it, you won't be able to keep from moving" and that "you'll wake up the next day with it still in your mind." The music will move your body and your heart; it will keep you thinking about what it will be like to one day have it all in the free world ("Free World").
-Chet'la Seebree
About Kate Bollinger:
Charlottesville, Virginia-based singer/songwriter Kate Bollinger grew up singing with her mother, a music therapist, and following her older brothers around as they worked on musical projects in the basement of their childhood home. She first began releasing self-recorded songs on Soundcloud in 2013 and began playing shows around Charlottesville shortly thereafter. After years of recording, releasing, and distributing CD demos to friends around town, she released her first official EP, "KEY WEST," on Bandcamp in October of 2017, with recording engineer, Todd Erk and musicians, Jay Purdy, Matt Gibson, and Mike Harkness, from Philly-based band, The Extraordinaires.
In 2018, Bollinger came into contact with recording engineer and producer, John Trainum, with whom she released her 2-song EP, "Dreams Before," and a slew of indie-folk-pop singles. From there, she experimented with writing and recording vocals over Trainum's beats. Together, they paired with multi-instrumentalist and producer, John Wehmeyer, and released the collaborative track, "do u go out together?" and more recently, "Tests."
Bollinger continues to work with Trainum and Wehmeyer on more R&B-geared indie-pop music, but has plans to release a longer, more comprehensive body of solo indie-pop songs in 2019 as well.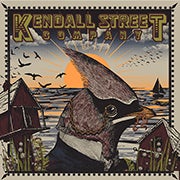 Doors

7:30 PM

Show

8:30 PM

Price

$12 Advance

$15 Day of Show

$20 Advance 2-Pack ($10 per ticket)

$30 Advance 4-Pack ($7.50 per ticket)
SHOWINGS
This event has already occurred.