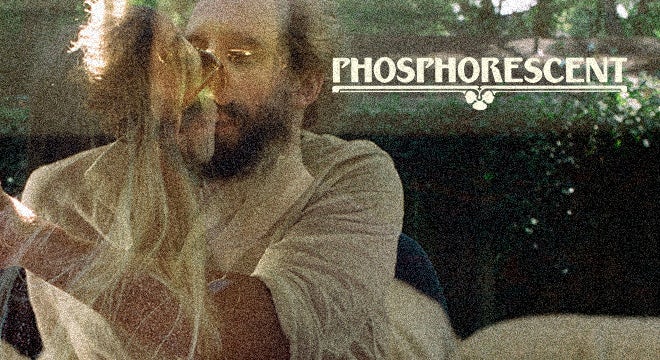 Wed, Apr 17, 2019
Phosphorescent
with ​​​​​​​Jo Schornikow
About Phosphorescent:
In the five years since Matthew Houck's last record as Phosphorescent he fell in love, left New York for Nashville, became a father, built a studio from the ground up by hand, and became a father again. Oh, and somewhere along the way, he nearly died of meningitis. Life, love, new beginnings, death— "it's laughable, honestly, the amount of 'major life events' we could chalk up if we were keeping score," Houck says. "A lot can happen in five years."
On C'est La Vie, Houck's first album of new Phosphorescent material since 2013's gorgeous career defining and critically acclaimed Muchacho, he takes stock of these changes through the luminous, star-kissed sounds he has spent a career refining. By now, Houck has mastered the contours of this place, as intimate as it is grand, somewhere between dreamed and real, where the great lyrical songwriters meet experimental pioneers and somehow distill into the same person. It is Houck's own personal musical cosmos, a mixture of the earthy and the wondrous, the troubled and the serene, and by now he commands it with depth and precision. When you ask Houck about the cumulative effect of all this life happening in such a short time, he turns philosophical: "These significant moments in life can really make you feel your insignificance," he says. "It's a paradox I guess, that these wildly profound events simultaneously highlight that maybe none of this matters at all..." On this album, Houck reckons with that void — the vanishing point where our individual significance melts into the stars — and sums it up thusly: C'est La Vie.
From the album's opening moments, Houck sings of this newfound landscape. Of the discovery of new paradigms and the disposal of those no longer useful. After the wordless, haunting Houck-choir opener of "Black Moon / Silver Waves", he pointedly begins the title track "C'est La Vie No. 2" with the albums first lyrics: "I wrote all night / Like the fire of my words could burn a hole up to heaven / I don't write all night burnin' holes up to heaven no more."
"I was always pursuing this thing of Phosphorescent and becoming the artist that I wanted to become, that sometimes I didn't even have a second for reflection," Houck says of the hectic years spent creating, releasing and touring Muchacho. "I was plowing forward—just do, do, do and all else was secondary." Not that this album exhibits any sense of settling down into complacency. On the contrary, this collection contains some of Houck's most devastating works to date, but there's a refreshing measured confidence that radiates throughout C'est La Vie.
Sonically, C'est La Vie is his masterwork: Every sound, including his famously frayed, bemused voice, rings out as inviting and clear as a koi pond. Working in a studio he built from scratch (which certainly came with its own set of challenges) Houck once again set off to produce his own record, calling in musicians from his crack live band as well as friends new and old, and enlisting veteran Vance Powell to help mix the completed project. The writing process was more intuitive, less cerebral and with fewer revisions than anything he'd written before. It was a scary, liberating new approach, like painting with his eyes closed. "I let go of a lot of my writer-poet tricks, and let the lyrics be what they wanted to be," he says. These lyrics marvel at life's ability to uproot and re-deposit you into alien, revelatory landscapes: "If you'd have seen me last year, I'd have said, 'I can't even see you there from here.'" he sings, wryly, on "There From Here." This has been one of Phosphorescent's constant themes—the ever-present possibility for transformation.
But for the first time, Houck seems to be laying down some burdens. "These rocks, they are heavy/I've been carrying them around all my days," he sighs on the album's closing ballad "These Rocks." On that same song he also muses, with disarming forthrightness, about drinking: "I stayed drunk for a decade/I've been thinking of putting that stuff away." The lyric makes Houck somewhat uncomfortable, both in its direct simplicity and its capacity to distract listeners into thinking he'd written a stereotypical "battle with the bottle" song. "I'm aware of how that verse resonates, but for me those lines take a backseat to the main driver of that song," he says. "I originally assumed I'd rewrite and re-sing that lyric," he says. "But the bones of that song were recorded live and it was the first time I ever played it. It was the first time the band ever heard it and I think it captured something perfect. And it was, y'know, true." So I had to ask myself, again, 'Well, what is the point of what I'm doing here? I could re-record it but why not just let it be?" To hear Houck, he confronts this moment of mystery every time he records. "Oh yeah, this process is positively filled with moments where you go 'What exactly the hell is it that I'm doing here?'" Houck laughs. "And the answer always comes back a resounding, 'I don't know.'"
Ain't that just how it goes, C'est La Vie.
About Phosphorescent:
Jo Schornikow is an Australian songwriter with a voice like water. Her debut album on Keeled Scales is called Secret Weapon.
A secret weapon is a hidden source of strength; unpretentious good work, a reminder of what to aim for.
Like Jo, it is a sideman; a friend, a mother.
Secret Weapon is a record of time; of place; of circumstance.
It was made in Jo's hometown of Melbourne with VCA college buddy Shane Byron on a setup she affectionately refers to as "really dinky.""The apartment smelled like mildewy laundry and Australian summertime in a way I love," recalls Jo. "We cobbled together all the equipment we had and swore at it a lot."
Jo's history is rich with unexpected circumstances. She began as a church organist and jazz pianist, which took her from Melbourne to New York City. She gigged around NYC with a smattering of colorful creatives. Amongst others, she worked as an accompanist of Hugh Jackman, Bobby Rydell and Lana Del Rey. She made an EP with King Creosote and contributed keys to works by The National, Kelli Scarr and Phosphorescent. Eventually, she settled into her steady role as touring member of Phosphorescent.
Yet, not one bit of background could properly equip her for the circumstance that spurred Secret Weapon: motherhood.
With partner Matthew Houck (of Phosphorescent), Jo had two children in quick succession in 2014 & 15. The life shift both influenced and restricted the music she shares today. The mandatory transformations of motherhood rendered challenges physical, mental and emotional. Change came like a deluge across every element of Jo's life, with kids, a spontaneous move from NYC to Nashville and a new set of priorities and schedules. She openly admits that for her, motherhood was not just the immediately satisfying splendor so many describe. Wonder, fear and compromise became omnipresent, in daily life and in this music.
In direct contrast to the chaos that child-rearing amidst a music career can be, Secret Weapon pours from a deeply situated place of profound quiet, a place of restraint, contemplation, and healing.
Sonically, Jo's explorations thrive in a dusklit territory neighboring pop, shoegaze, and ambient experimental music. Among subtle swells of synths and shimmering washes of guitars, her serene voice is never obscured. The set is both exquisitely calm and stirring, each song poetically pondering a question, doubt or favor that Jo's various and sometimes conflicting roles ask of her. Propelling intimacy beyond blinding prettiness, Jo's creations are poignantly human.
"Like everyone, I've experienced loneliness, rejection, loss, joy, insane confidence and love," says Jo. "Listening to it now, the album sounds like a conversation amongst my various selves."
It's a quiet, slow burning beauty.
A sonic exploration of joy, discomfort and mystery, with undercurrents of strength and hope; it's a secret weapon.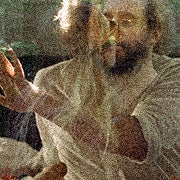 Doors

7:00 PM

Show

8:00 PM

Price

$22 Advance

$25 Day of Show
SHOWINGS
This event has already occurred.