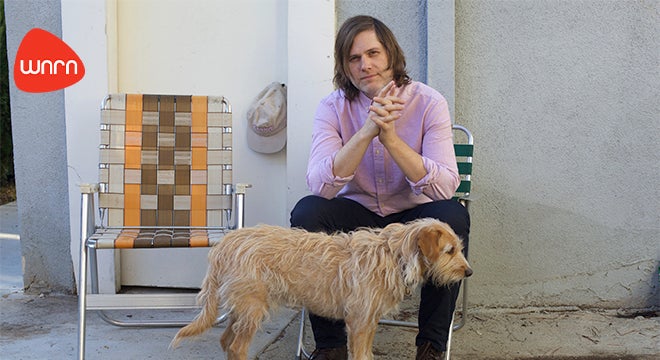 Fruit Bats Presented By WNRN
Thu, Nov 21, 2019
Fruit Bats Presented By WNRN
with Joyero and Landon Elliott - Moved From The Southern
When Fruit Bats announced its new album and signing to Merge Records late last year, singer/songwriter Eric D. Johnson did so by "Getting in a Van Again." The 15-minute mockumentary presented a surrealist view of the music industry, while teasing the very real themes explored on Gold Past Life—due out June 21, 2019.
"I know I said I'd be around this year, but here I am getting in a van again." Gold Past Life marks both an end and a beginning. It's the end of an unintentional thematic trilogy of records that began with 2014's EDJ (a solo record by name, but a Fruit Bats release in spirit) and hit an emotional peak with 2016's Absolute Loser. They encompassed years of loss, displacement, and the persistent, low-level anxiety of the current political climate. They were written in the wake of friends who left these earthly confines and families that could have been. "I wrote music to comfort myself," says Johnson of those times. "It was a soothing balm." But these salves, these songs on Gold Past Life, also represent new beginnings—the journeys that await after making it through troubled times. In fact, the notion of getting in a van to move on—literally and metaphorically—is exactly what Gold Past Life is all about. It's about rejecting notions of idealized nostalgia ("Gold Past Life") and the process of grounding oneself in the present, both geographically ("A Lingering Love," "Ocean") and spiritually ("Drawn Away").
That spiritual sense of place is particularly important to Johnson, who has always been fascinated by dreams and the subconscious stories they can tell. "Some of these songs are directed at specific people, some at amalgams of people, and lots at myself, or the subconscious version of myself—that version like how they say you're every single character in your dreams," he says. "Even the artwork represents the notion that we're all the characters in our dreams. Here's me looking at you: I'm a deer on a beach looking you dead in the eye and licking my lips." Even as he works through these journeys, Johnson's falsetto still shines atop the bopping folk-rock of Gold Past Life. The new record also features more keyboard influences and a range of guests including Greta Morgan (Springtime Carnivore, Vampire Weekend), Neal Casal (Circles Around the Sun), Trevor Beld Jimenez and Tim Ramsey (Parting Lines), Meg Duffy (Hand Habits), and more. It also sees his working relationship with producer and engineer Thom Monahan (Neko Case, Peter Bjorn & John, Devendra Banhart) hit its stride. According to Johnson, "Fruit Bats has been a cult band for a long time." With Gold Past Life, he hopes to bring more immediacy to the music and share positivity, hope, and motivation to keep on keepin' on with a wider audience. "Fruit Bats makes existential make-out music," he describes with a chuckle. "But you're also welcome to dive into it deeper if you want. Good pop music should be sublime like that.
Landon Elliott is an old spirit, and it shows in his voice. Its rasp and grain – forged in North Carolina's huge-sky Outer Banks, where he lived until he was 22 – bring his songs so resonantly to life that by rights it should belong to a much older person. That impression is accentuated by his mountain-man build and beard…but, mainly, it's the voice that strikes you. Elliott's tunes tell stories about a way of life and what happens when you break away from it, and his singing hits you in the gut. If he makes you reconsider your own world-view, he'll be happy: the reason he makes music is to let people know he's in their corner. "I'm trying to give my doubts a name and place, because a lot of people relate to that," he says. "I hope they get to feel that their own doubts are heard."
Elliott is a singer-songwriter and guitarist who grew up in one of America's most beautiful but culturally conservative places. In his teens, like most of his friends, he attended an evangelical church, and was urged to pursue a religious path. After studying at a North Carolina bible college, he moved to Richmond, Virginia, where he became a minister.
That was when his life changed. Exposed to Richmond's wide spectrum of cultures and beliefs, he began to question Christian doctrine, and eventually started to re-examine his faith. Having written music since middle school, he poured his uncertainty into songs. His debut album, Domino, is his reckoning with himself, his relationships, and "the weird upheaval" that's divided America in the last few years. "There are so many people who come from traditionalist backgrounds that are now sitting in a conflicted space, wondering, 'How do we cross the divisions we have?'"
Domino's eleven tracks are also a compelling introduction to Elliott's outlier sound. He says he fits "somewhere between Chris Stapleton, Springsteen, Thrice and Kings of Leon", and you can also detect the influence of heartland North Carolina and urban Richmond. Yet he's a musical magpie, too. Domino skitters across genres, from country and Americana to punk and pop (yes, pop – huge fan of Adele here), and the only constants are the grit in his voice and his honesty as a lyricist. A couplet from the track "Born on a Faultline" gives a flavor of the latter: "There once was a dream where the name of your street wouldn't mean a thing/ But now the tectonics beneath are still shaking everything, neighborhood is bleeding out."
He's aware that lyrical candor makes him vulnerable to criticism, but that's par for the course. He's hoping instead to inspire. If his music comforts people who are worried because they don't know what the hell is going on with the world, he'll have succeeded. "This new album is cathartic for me. I've exorcised my fears and uncertainties, and I think a lot of people will feel empowered to do the same. I hope the listener feels seen and heard."
To illustrate, he points to one of the album's highlights, the aforesaid "Born on a Faultline." An alt-rocker that flies to a screaming crescendo, it's an articulate takedown of privilege. "It's about starting to see people you define as Other as being human and valuable, and trying to understand," he says. "There's so much division and tension in our world that I've got to be an agent of release." When he says this – in an accent that has only a trace of a Tar Heel drawl – he emanates calm and reason. You can actually imagine him making a difference.
But the other side of the coin is that, like many compassionate people, he finds it tough to give himself the same care. He's intrigued by the Enneagram, a personality analysis that divides humans into nine different types – he's a Two. "My fatal flaw as a Two is that I love people with no strings and give myself over to them, but it's hard for me to feel love in return." That particular "flaw" inspired one of Domino's showstoppers, the guitar-and-strings ballad "Waiting." He considers it one of his most melancholy songs, and the lyric bears that out: "Feeling like a silhouette, so color in my lines/ I'm just a void, a body filling the space/ Maybe tonight you'll keep me warm, or I'll warm myself."
Then there's "Lightness," a melodic punk track that finds him reflecting on the journey from the Outer Banks to Richmond. "It's about the progression of my thoughts and experiences, the difference between what I was taught to believe growing up and what I've learned and continue to learn," he explains. Its first verse vividly conveys his unease: "Memories in the rear-view, got stuck inside a mindset, bringing me down/ Saw that Babylon was breaking and Babel falling down/ I didn't have the words so I shut my mouth." One thing he no longer does, though, is keep his mouth shut; he's found the words to challenge injustice.
A bit of backstory is in order at this point. He grew up in Kitty Hawk and Roanoke Island, places steeped in American history. His religious parents were strict, but allowed him to listen to secular music and go to gigs – in fact, one of his first shows was the distinctly un-Christian Mötley Crüe. "I felt a lot of shame," he remembers. "There were always mixed messages between what I was being taught and what I was experiencing firsthand."
A week before graduating from seminary, he married his girlfriend – they now have two kids – and settled in Richmond. "It had a homeyness to it, while also feeling very progressive and new." As he worked on the songs that would become Domino, he was deeply influenced by his experiences at his ministry job, and as a father and partner. The resulting record (released November 1) is an exceptionally honest accounting of his life to date. He hopes it resonates with anyone who's grappling with their own uncertainties.
For a 28-year-old, Elliott has had a lot of life experience, and as his worldview has expanded, so has his passion for telling his truth through music. "There's a dialogue in our world right now, a progression," he concludes. "It's about whether you're going to create a wall or a door." Needless to say, he's opting for a door.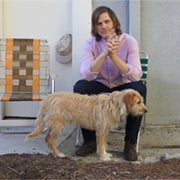 Doors

7:00 PM

Show

8:00 PM

Price

$17 Advance

$20 Day of Show
SHOWINGS
This event has already occurred.