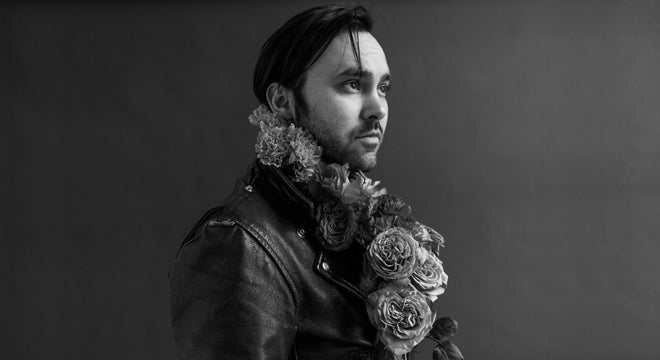 Shakey Graves - *SOLD OUT*
Thu, May 10, 2018
Shakey Graves - *SOLD OUT*
with And The Kids
About Shakey Graves:
Back in December 2017, Shakey Graves proclaimed on his Twitter page, "Next album. New sound. Sell your suspenders." The tweet was tongue-in-cheek, but Alejandro Rose-Garcia, the Austin native who's been plying his trade as Shakey Graves since 2007, was making a dead-serious point about his latest album, Can't Wake Up (Dualtone, out May 4). This ambitious, audacious work heralds an artistic metamorphosis for the 30-year-old veteran, whose risk-taking in painting outside the lines has been rewarded tenfold. "This record is the most I've ever intentionally worked on a project, musically speaking, in terms of the scope of it and how much thought went into it," he says. "It's a dense album; there's a lot of information going on."
That is not a hyperbolic boast. From one moment to the next, Can't Wake Up veers from the inevitable to the revelatory, its thirteen songs teeming with jarring musical and thematic collisions and thrillingly seamless intersections, gnarly psychological hornswoggles and ecstatic resolutions. Central to the prevailing sense of disorientation are the lead vocals, none of which is purely solo. Instead, each lead performance is shadowed by a queasy harmony or slightly out-of-sync unison part, giving the sense—especially on headphones—that these voices are emanating from inside the listener's head.
Newfound inspirations the Beatles and Harry Nilsson ("I could only deny the inevitable for so long," he says of his belated immersion in the sacred texts) cohered around Rose-Garcia's longtime touchstones, including Elliott Smith, Beck circa One Foot in the Grave, Broken Social Scene, Built to Spill and other indie bands of the 1990s and early oughts.
"I've never worked like this before, but I went into the record with the idea of having a thesis statement of what I wanted to get across," Rose-Garcia explains. "And the place that I got at was that I wanted it to be vaguely Wizard of Oz-themed, and I wanted it to be hectic and a little uncomfortable, like what I refer to as the Big Five Disney cartoons: Pinocchio, Fantasia, Snow White, Dumbo and Bambi. All those movies are terrifying—some of the most stressful movies I've ever seen. So I started with this Wizard of Oz thing—'Tin Man' that has obvious allusions to that—and the idea of black-and-white to color."
The creative process was paralleled by the conception and execution of the striking, hallucinatory cover art. "I built an elaborate miniature diorama in my house and used plexiglass plates, paint and train set buildings to create a forced-perspective illusion and photographed it," Rose-Garcia explains. "The goal was to have the cover and the process to mirror the album in a way, and I am thrilled with how it turned out."
Can't Wake up is Alejandro/Shakey's second official studio-album project—more official, in any case, than the several mostly solo odds-and-ends collections he's been putting out through Bandcamp since his very first release, Roll the Bones, in 2011. It was his previous Dualtone album, 2014's And the War Came, and centerpiece song "Dearly Departed" that lifted Shakey from hard-core cultdom to the elevated status of bona fide career artist.
Up to now, he's been categorized as an Americana singer/songwriter, thanks to his traditionally rooted songs, fluent acoustic-guitar picking, Texas roots and the aforementioned cowboy hat. Indeed, Shakey was named Best Emerging Artist award at the 2015 Americana Music Awards. But that tag will undoubtedly be dismissed as restrictive and irrelevant once this righteously radical new album gets digested by critics and discerning listeners. Because Can't Wake Up is an extreme example of what happens when a kid from an artistic family is encouraged to use his imagination from early childhood onward.
"Not that I hadn't made stuff that I really wanted to, but with this record, I just wanted to go back to building stuff," Rose-Garcia points out, referencing a lifetime of doing just that. "So the creative process of building this record started out with me in a bathrobe in my house just doing what comes naturally, and then finding pieces of what I want to write about everywhere."
The figurative term "musical journey" is overused these days, but Can't Wake Up is largely the result of a series of literal musical pilgrimages that took Rose-Garcia and his collaborators—drummer Christopher Boosahda, guitarist Patrick O'Connor, bass player Jonathan Shaw and honorary bandmember Rayland Baxter—to several far-flung locales. "We went to Levon Helm's barn/studio in Woodstock, Kevin Costner's ranch on the Roaring Fork River outside of Aspen, the Belmont Hotel in Dallas, and one final trip to Echolab Studios in Denton. In each of these expeditions, we would ship our gear in, live on-site for 10 days and let the backdrop and local characters really bleed into the experience. The patchwork quilt of it all really feels like the last few years of my life leading up to the birth of this record. This was a new process for me, and a game-changing one."
A ton of personal experience went into the material, stretching all the way back to the five years straight out of high school Rose-Garcia spent in L.A., taking a shot at starting an acting career and taking emotional lumps as his childhood fantasy of Hollywood was replaced by the bitter reality of rejection and monotony. "Dining Alone," in which the album hits emotional rock-bottom, ruefully recounts that experience. "Same old shoes on the same old feet/One-track mind, one-way street," he sings, the juxtaposition of soaring melodiousness and near-despair echoing Harry Nilsson at his most existentially isolated. "Nothing's going to change for the same old me/Eat, sleep, do it again."
"Big Bad Wolf," likewise, comes off like a slice of autobiography, with its references to the "silver screen" and football (he eventually landed a recurring role in the TV series Friday Night Lights, but only after returning to Texas). The title suggests both his preoccupation with animated fairy tales and his unquenchable hunger to create. A similar sense of striving permeates "Kids These Days," as Rose-Garcia sings, "Everybody tries…to be somebody/somebody's wet dream prom king," amid overdriven power chords. "Mansion Door," by contrast, shimmers with hopefulness, lifted by rippling guitars, Beatlesque psychedelic vocal flourishes, Jiminy Cricket-like whistling and images of "My one and only lonely star" twinkling in the heavens.
At the same time, "Mansion Door" establishes the overarching theme of Can't Wake Up, which is further played out in songs like "Counting Sheep," "Foot of Your Bed" (which can be heard as an ardent love ballad or the creepy reverie of a stalker) and "Tin Man," stoking this song cycle to the sweat-soaked turbulence of a fever dream.
According to Rose-Garcia, the album also functions as a private dialogue with certain listeners. "I get a lot of really intense, very sweet fan mail from people who have either kept themselves from committing suicide by listening to my music or have lost one of their loved ones to suicide, but my tunes were a bright spot for them," he says. "I got one from a girl not too long ago at a concert who said, 'My boyfriend finally succumbed to depression, but for a while there, your music was something we'd gather around that would make him feel sane.' So to a certain degree, this is a 'Don't kill yourself' record. I really wanted to get deep inside that kind of gloomy, hectic craziness—the dream analogy of not being able to wake up or not knowing who you are. Or, in 'Dining Alone,' being mired in monotony. And a lot of the 'you' on the record isn't a girl or a boy; it's the person listening to the record. I'm singing into the ear of somebody who might need it. If heard some of these songs when I really needed them, I feel like they would hit the nail on the head."
Not every song is suffused in seriousness. "We wrote 'Aibohphobia' in the mountains as a group," Rose-Garcia recalls. "We were trying to work on more serious material, but we had all had a little bit of LSD and started writing that song. Most of the lyric is a palindrome, including 'Aibohphobia,' which is actually a joke term for the irrational fear of palindromes. Even the last sentence of the song is one long palindrome. We got the hugest kick out of playing that song for each other."
He sees the distinctions as well as the parallels between the two artistic endeavors he's pursued. "Music, to a degree, values individuals being themselves, in that good music tends to be rooted in honesty as opposed to a disguise," he notes. "It can be storytelling, but it's usually pretty direct. Whereas acting is about being unrecognizable as yourself. So in a sense, the two modes are opposite. But on the other hand, I use an alias when I make music, because I like the storytelling aspect of having an alias or a band name—it just adds another shade of paint."
Rose-Garcia has been encouraged to go for it by Dualtone, which has given him a standing offer to release any album he feels warrants a wider release. "They've been really wonderful in a lot of ways," he marvels, "but especially in the sense of trusting me and being very supportive of my putting out DIY stuff in between. Because that's what this record is—a bigger version of DIY. That's why I make stuff; I would do it if no one was watching me. The inherent pleasure I get out of creating anything isn't for other people's ears any more so than my own."
In a sense, the album is a microcosm of Rose-Garcia obsessively artistic existence and its ever-expanding horizons. "The beautiful lesson of all this is having to trust yourself, to be willing to start something that you don't know the outcome of," he reflects. "Or to lean toward something just because it feels right, even though it may not be what you originally put down on paper. Those are the kind of stories in this record. They're not so much about specific people, or even myself per se. They're different shades of every person's life."
—Bud Scoppa
January 2018
About And The Kids:
Growing up, often the safest haven to plot your dreams and get a handle on your identity is within the confines of trusted friendships. For the musicians in the critically acclaimed band And The Kids, these bonds have been a life raft.

But as friendships evolve from adolescence to young adulthood, sometimes the lines between friends, lovers and all that comes in between can grow murky. On the Northampton, MA-based band's latest, Friends Share Lovers(outJune 3rdon Signature Sounds), And The Kids examines blurred boundaries in close-knit relationships.

"The friends we grew up with were troublemakers, lost souls, dropouts, and mother figures," says And The Kids guitarist and vocalist Hannah Mohan."Thetitle references the incestuousness of friend groups and how things get messy."

And The Kids channel existential crises into pop euphoria. With this sleight of hand, the quartet manages to conjure chunky indie rock, blissful new wave, chamber folk, jarring avant-garde, and brawny classic rock. Mohan navigates this expansive creativity with aplomb. Effortlessly she swoops heavenly for high tones, digs deep for swaggering rock n' roll low tones, and manages to mash up sweet sass with new wave bliss for a vocal feel that masks sage wisdom beneath sweet innocence. In addition to Mohan, And The Kids is Rebecca Lasaponaro on drums, Megan Miller on synthesizers and percussion, and bassist Taliana Katz.

The quartet's beginnings couldn't be better scripted: Mohan and Lasaponaro met in band class in seventh grade. A few years later, the duo dropped out of school and found themselves at a learning center that provided them with a free rehearsal space. There they practiced everyday, inspired by such diverse artists as Modest Mouse, Rilo Kiley, The Doors, and The Police, among others.

Those formative moments in friendship and music have been everlasting. In 2012, the fledging duo met Meghan when the three were interns at the Institute for the Musical Arts in Goshen, MA, and soon after welcomed her into the band. Recently, Miller has battled visa problems as a Canadian citizen and has been forced out of the United States for five years. To show the strength of their bonds as friends and artists, And The Kids chose to record Friends Share Loversin Montreal so that Miller could participate. Recently, the trio added bassist Taliana Katz, a close and trusted friend who also attended IMA, to maintain a full sound live in Miller's forced absence from American touring.

For four years, And The Kids has worked tirelessly to nurture its artistic vision and finesse its live performances. The band has gone from basement shows, open mics, and gigs at pizza joints to becoming an"onthe verge" artist. And The Kids has released two EPs, two full-length records, and shared the stage with Rubblebucket, Sallie Ford, Lake Street Dive and Mother Falcon. Recent and upcoming live performance highlights include SXSW and a tour with Ra Ra Riot and PWR BTTM. The band will head out on a headlining tour in June bookended by summer festival dates. Along the way, And The Kids has garnered acclaim from NPR Music, The Wall Street Journal, and The Boston Globe, among many others. Indie tastemakers Pitchforkenthuse:"Andthe Kids are among the Western Mass. indie scene's brightest creative lights."
Friends Share Loversis an epiphanic entry in the band's catalog as it showcases the group's roiling emotionality in wider artistic palette settings. This album explores the power of sound sculpting with studio effects like reverb, majestic keyboard passages, and stacks of pillowy vocal harmonies.

Ironically, the songs on Friends Share Loversbegan as compact compositions with spare instrumentation. With keyboardist and percussionist Miller stranded in Canada, Mohan and Lasaponaro workshopped their new material as a duo. But, when it came time to record, they chose Canada as a show of solidarity to their bandmate Miller. With Miller on board and their sights set on Canada, they tapped producer Jace Lasek, a member of The Besnard Lakes who has produced albums from Suuns and Land of Talk, and has mixed and recorded for Wolf Parade, Sunset Rubdown and Patrick Watson. Lasek came on as a co-producer, collaborating with And The Kids and helping the band realize its sonic aesthetic on the album.

Friends Share Loversbursts forth with the pent-up emotionality of the opening track, aptly titled"KickRocks." Here drum climaxes interlock with hypnotic harmony vocals, building a tension that crashes like a wave cresting, leaving in its wake glassy flowing melodies. The thematic thread of relationships imbues the new wave elegance of"FriendsShare Lovers" and"ICan't Tell What The Time Is Telling Me." The title track evokes a Smiths-like juxtaposition of balmy musicality set against poetic turmoil as Mohan wrestles with the complexities of a friendship sliding into a romance. The stunning"ICan't Tell What The Time Is Telling Me" envelops the listener with chiming guitars, oceanic synth textures, and sidesteps into classical melodic motifs."Thattrack is about getting through tough times with a new partner. It's about being true to yourself after you've fallen in love," Mohan explains.

Closing the album is the ethereal"Pennies,Rice." It's a meditative track that rolls out slowly with measured grace. In some ways, it's something of a conceptual centerpiece."Thistrack is about having all the freedom in the world, but the only thing holding you back is your indecisiveness," Mohan reveals.

Friends Share Loversis that pivotal release, the follow up to a well-received album from a promising young band. The new album showcases And The Kids' considerable powers manifesting into a triumphant record that justifies the earlier praise. However, for the members of And The Kids, the impact that matters the most to them is the bonds they make with their audience. To that end, Mohan says:"What'sbeen most meaningful is realizing what a big influence a small band can have. We see women at the shows who say they want to play music and that we inspired them to do what they love."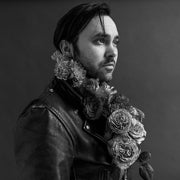 Doors

7:30 PM

Show

8:30 PM

Price

$25 Advance

$27 Day of Show
SHOWINGS
This event has already occurred.