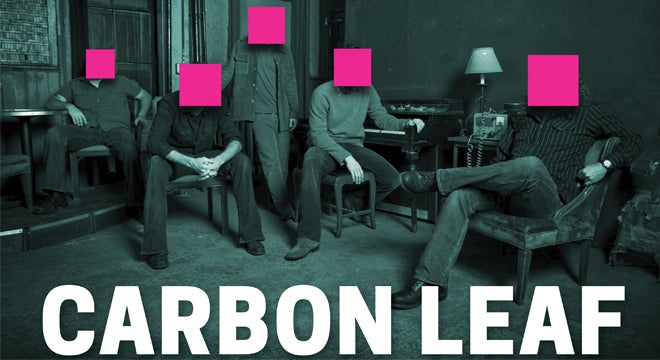 Fri, Nov 4, 2016
Carbon Leaf
with Lowland Hum
In 2014 Carbon Leaf faithfully re-recorded their biggest album, Indian Summer, in order to regain control of the songs they owned, but that were contained on a master recording that their formal record label, Vanguard Records, held rights to. For 2015, The band is repeating this successful formula by re-recording their 2006 sophomore effort, Love Loss Hope Repeat. Only this time, Carbon Leaf is not remaining faithful to the original.
"After coming off of a successful 2 year tour behind Indian Summer, the label was eager to keep momentum going so we dove head first into the studio, without really having the new songs developed," says Carbon Leaf's front man Barry Privett. "This, coupled with an extremely small window for recording resulted in an album of songs we believed in that just didn't reach their recorded potential. For the re-recording, we get the chance to address all of the things we didn't like, or that didn't work. Now, it's a completely different album. It was a blurry time and we were left scratching our heads, and vowing not to adhere to a schedule just for the sake of keeping on schedule if the work is not done."
"With Love Loss Hope Repeat Reneaux, the band achieves a more textured album that envelops the listener. "The original album was just so aggressive, heavy on vocals and drums, and the acoustic instruments were pushed to the side. It just always felt like we were selling something or like every song had to sound like a radio single. There was just no nuance to help the stories breathe."
In addition to wanting to get the music right, it's paramount for the band to have complete control over the songs they write, now that they have embraced being independent artists once again. With owning a new master recording, they no longer have to watch a chunk of their recorded history get funneled to a label they are no longer in business with.
"We have been together 23 years now, and our fans love this idea, of re-recording existing music in between the new releases, and hearing the band evolve as we re-acquaint them with music from our catalogue. In doing so, we are also introducing a lot of newer fans to music that they haven't even considered. Our bassist and drummer haven't even played on some of the earlier stuff, and yet have been with us for 7 years now," Privett says.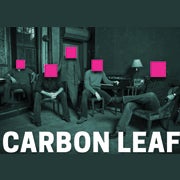 Doors

7:00 PM

Show

8:00 PM

Price

$18 Advance

$20 Day of Show
SHOWINGS
This event has already occurred.