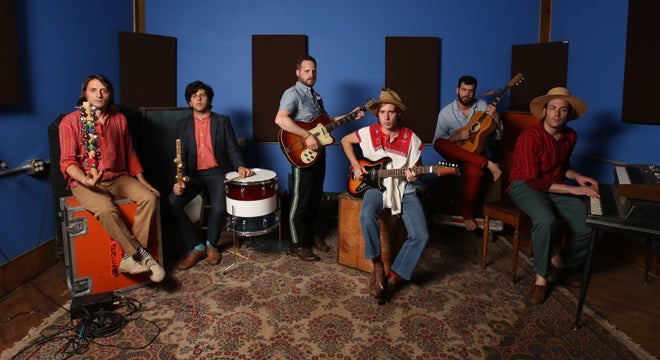 Sat, Jan 24, 2015
*SOLD OUT* Dr. Dog
with Spirit Family Reunion
On January 13th DR. DOG will release Live at a Flamingo Hotel, the first ever bottling of the band's legendary live performance. While studio releases have seen high critical acclaim, it's the band's live show that has truly cemented it as one of America's best and brightest acts, a rock n roll juggernaut that has won its large and ever-growing fan base by exceeding expectations.
"That's always what we've wanted to do," says bassist/vocalist Toby Leaman. "We're one thing on a record and a different thing live. Somebody goes to a DR. DOG show and they come back again and they bring more people with them. Our live show is vital to how we view ourselves as a band."
With Live at a Flamingo Hotel, the band has captured the essence of a DR. DOG show; no matter the venue or town, the medium is the message. That tiny article is important: It's "A" flamingo hotel, not "The," which lends itself to that idea of transient perfection, a band that gives its all to each and every audience, every night, all the time. "That's the point of a DR. DOG show, transporting you in some way," says Leaman. "Whether it's a shit basement in Texas or an amphitheater in Philadelphia, it doesn't matter, this is the place; this is what we do, no matter what."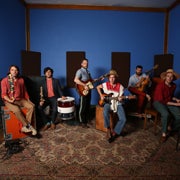 Doors

8:00 PM

Show

9:00 PM

Price

$25 Advance

$28 Day of Show

*SOLD OUT*
SHOWINGS
This event has already occurred.