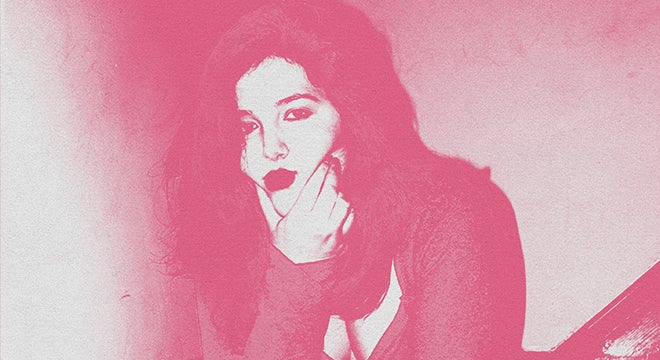 Fri, Feb 25, 2022
Lucy Dacus
with Indigo De Souza
There are a thousand truisms about home and childhood, none of them true but all of them honest. It's natural to want to tidy those earliest memories into a story so palatable and simple that you never have to read again. A home video promises to give your memories back with a certificate of fact— but the footage isn't the feeling. Who is just out of frame? What does the soft focus obscure? How did the recording itself change the scene?

Some scrutinize the past and some never look back and Lucy Dacus, a lifelong writer and close reader, has long been the former sort. "The past doesn't change," Dacus said on a video call during that interminable winter of video calls. "Even if a memory is of a time I didn't feel safe, there's safety in looking at it, in its stability."

This new gift from Dacus, Home Video, her third album, was built on an interrogation of her coming-of-age years in Richmond, Virginia. Many songs start the way a memoir might—"In the summer of '07 I was sure I'd go to heaven, but I was hedging my bets at VBS"—and all of them have the compassion, humor, and honesty of the best autobiographical writing. Most importantly and mysteriously, this album displays Dacus's ability to use the personal as portal into the universal. "I can't hide behind generalizations or fiction anymore," Dacus says, though talking about these songs, she admits, makes her ache.

That Home Video arrives at the end of this locked down, fearful era seems as preordained as the messages within. "I don't necessarily think that I'm supposed to understand the songs just because I made them," Dacus says into a screen, "I feel like there's this person who has been in me my whole life and I'm doing my best to represent them." After more than a year of being homebound, in a time when screens and video calls were sometimes our only form of contact, looking backward was a natural habit for many. If we haven't learned it already, this album is a gorgeous example of the transformative power of vulnerability. Dacus's voice, both audible and on the page, has a healer's power to soothe and ground and reckon.
---
About Indigo De Souza:
"Everything has to be said." This is the conviction guiding Indigo De Souza's sophomore album, Any Shape You Take. This dynamic record successfully creates a container for the full spectrum—pushing through and against every emotion: "I wanted this album to give a feeling of shifting with and embracing change. These songs came from a turbulent time when I was coming to self-love through many existential crises and shifts in perspective."
Faithful to its name, Any Shape You Take changes form to match the tenor of each story it tells. "The album title is a nod to the many shapes I take musically. I don't feel that I fully embody any particular genre—all of the music just comes from the universe that is my ever-shifting brain/heart/world," says Indigo. This sonic range is unified by Indigo's strikingly confessional and effortless approach to songwriting, a signature first introduced in her debut, self-released LP, I Love My Mom. Written in quick succession, Indigo sees these two records as companion pieces, both distinct but in communion with each other: "Many of the songs on these two records came from the same season in my life and a certain version of myself which I feel much further from now."
Throughout Any Shape You Take, Indigo reflects on her relationships as she reckons with adeeper need to redefine how to fully inhabit spaces of love and connection."It feels so important for me to see people through change. To accept people for the many shapes they take, whether those shapes fit into your life or not. This album is a reflection of that. I have undergone so much change in my life and I am so deeply grateful to the people who have seen me through it without judgment and without attachment to skins I'm shifting out of."