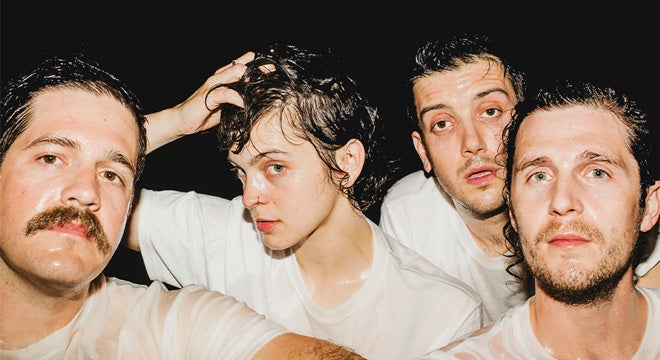 Fri, Aug 30, 2019
Mipso
with Kate Rhudy
Mipso is born from North Carolina's broad range of disparate musical influences, their distinctly unique sound an undeniable alchemy of the historical musical traditions of the rural south and their progressive home of Chapel Hill.
A discernible and rising force in the upstart musical genre known as Americana, Mipso's music is lush and forward moving. A tender, harmony-laden river runs through the band's core, but the rocky outcroppings change with every album outing. Appalachia melds with modern alt-country, hints of folk-rock are leavened with a sly and subversive sense of humor, and underneath it all is a genuine and moving passion for the ever-evolving traditions of Americana. With the recent release of the band's fifth album, Edges Run (April 2018/Anti-Fragile Music), Mipso continues the complex dance of looking back and moving forward with grace and beauty.
Rock N' Roll Ain't For Me, the 2017 debut from Raleigh singer-songwriter Kate Rhudy, reinterprets well-worn folk with a new vibrancy. "I've always written letters to people, and then never sent them," Rhudy recalls, "Rock N' Roll Ain't For Me is the collection of those letters, journal entries—in all their glorious honesty." Rhudy, who grew up playing both classical violin and fiddlers' conventions, brought her collection of writings into the studio alongside collaborator and producer Andrew Marlin of Mandolin Orange. The album sounds warm even in its loneliest moments. "Someone once broke my heart by handing me a toothbrush," sings Rhudy. You can't help but feel close to her, you can't help but feel that you've just made a friend.
"One of the Triangle's sharpest young songwriters" -INDY Week
"For those tired of Americana music from the male perspective, give Kate Rhudy's debut a shot." -The Strangers Almanac
""Her voice just has this presence to it that could make anybody in any room stop what they're doing and turn to figure out who the hell is singing." -Andrew Marlin (Mandolin Orange)

"Likely to bring a smile to faces of listeners…the Raleigh-based singer-songwriter's sweet folksy vocals and quick strings wield quips with surgical precision. [Rhudy] cuts straight through the bullshit of some guy we have all met at some point or another." -encore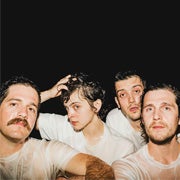 Doors

7:00 PM

Show

8:00 PM

Price

$15 Advance

$15 Day of Show
SHOWINGS
This event has already occurred.