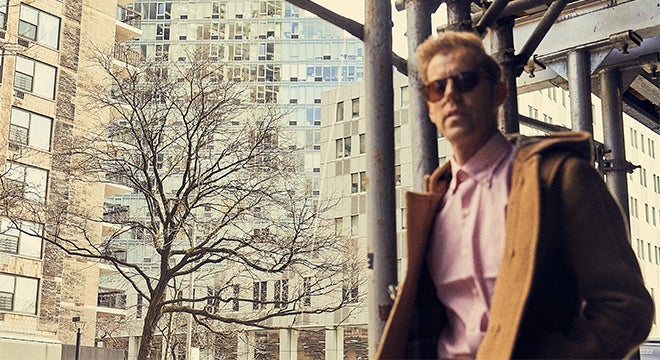 Andrew McMahon in the Wilderness - LIMITED TICKETS RELEASED
Sat, Dec 7, 2019
Andrew McMahon in the Wilderness - LIMITED TICKETS RELEASED
with Ivory Layne (Acoustic Show)
About Andrew McMahon in the Wilderness:
Lauded for creating emotive, astute rock with his L.A.-based bands Something Corporate and Jack's Mannequin, a sea change occurred for prolific pianist-performer Andrew McMahon around 2014. The old-school model of the music biz had collapsed, allowing McMahon freedom, but a wealth of open doors also brought pressure. McMahon was truly operating In the Wilderness. It was an apt descriptor for a beauty and wildness that was at once terrifying and freeing. As McMahon walked through his creative open door, he wondered, "What does me making music 14, 15 years into my career look like?" His answer: "It was about incubating my creative process with a handful of trusted people, for a journey and end result that's spiritually fulfilling and a purely artistic endeavor, not a commodity."

That raison d'etre comes full circle on Upside Down Flowers, McMahon's third full-length In the Wilderness release. It was produced by Butch Walker (Pink, Weezer, Panic! At The Disco) --who also plays drums, bass and guitar on the album--along with guest keyboardist Roger Joseph Manning, Jr. of Beck fame, with real strings recorded by Emmy-winning, Tony & Grammy nominated arranger/ composer Rob Mathes at Abbey Road. Upside Down Flowers' 11 songs began in McMahon's Orange County, California home studio, amidst the nostalgia of the neighborhood where the songwriter lived with his family as a teen. If locale and history inspired some songs--the poignant, autobiographical album opener "Teenage Rockstars," for instance--collaboration was also key, as McMahon explains: "I used the art of writing with other people in a way that steered me right back to the thing that always inspired me from the beginning, which was sitting behind a piano and forcing myself to look inward and be imaginative. It's rare for me to dig so far into my memory, but in the case of 'Ohio,' the call was not one that could go unanswered. The song is about my family's pilgrimage from a small town in Ohio to the coast of California. I call it a pilgrimage because that's how it felt. At least that's how I remember it. I suppose it's one thing to run away, but it's another to be pulled down the road by what feels like the hand of fate."

His grandmother, wife and young daughter--plus the area's affable climate--also inform Upside Down Flowers. "Southern California really is like my weird, not-so-Walden Walden Pond," he observes, invoking author Thoreau's pastoral literary inspiration. "Instead of making it about 'digging into my feelings,' I also did 'let's talk about these strangers I see on the street every day.' I might invent some kind of stream-of-consciousness scenario for them." To wit: "Penelope" and "Monday Flowers." "Some of the people moving through those songs are very much the same character--this sort of runaway, who, in a lot of ways, has turned up in a good chunk of my writing. To some extent it's probably my wife finally going, 'I've had enough of you,' and this is what her life looks like afterward," he muses with a laugh. Ultimately, Upside Down Flowers' lyrics are slice-of-life vignettes, detailed aural movies that infuse and inspire the spirit, ending with the intensely personal perfect album closer, "Everything Must Go."

McMahon reveled in not always writing about himself, instead often invoking strong female characters. It was, "Today maybe I'll just write a song about this ethereal woman who rides her bicycle through town naked in the middle of the night, and has obviously left for a reason, but we don't know why. She seems to be having a good time...but it's complicated." The lovely gentle farewell that is "This Wild Ride" was written for McMahon's grandmother, as was "Everything Must Go." "I played 'This Wild Ride' for her on the day that she died," he says. "I wrote it for her in the morning, because I knew she was gonna pass, and just I wanted to give her something. That's one of my favorite songs on the album; I played it at the funeral for her. I have so much emotion wrapped up in this album, along with the love I have for the characters who are not inspired by me or my family. Upside Down Flowers is a version of real and surreal Southern California that surrounds me physically and emotionally."

From Upside Down Flowers' album cover—an iconic '60s-'70s SoCal pool scene with twist--inspired jet-set photographer Slim Aarons—the songs and concept are at once fully realized while retaining a vivid sense of both natural and unnatural. From "I try to have fun with my music, but obviously I take it seriously," McMahon says. Initially, anger over a business betrayal also provided impetus for writing; "there's one way that I know how to get out of a bad spot," he admits. "The only real skill-set that I've developed my whole life is to sit down and write songs." Starting around Thanksgiving, 2017 he did, finishing the album by the new year. McMahon kept to a schedule—one that involved making his family breakfast, getting his daughter off to school, then dinner and to bed, but writing all day and evening when he was alone or after the family went to bed.

"It really wasn't more than a couple weeks into that all of a sudden, I was in the habit. I stopped being in this really precious space beating myself up about 'is this chorus good enough?'" While producer Walker had met McMahon when both were writing and producing for Motley Crue's Tommy Lee(!), the two hadn't worked on a project of their own before. Yet the first session yielded the gems "Teenage Rock Star" and "Goodnight, Rock and Roll." "It was just this breath of fresh air to go 'Here's a bunch of songs I wrote on my piano. Here's this great producer. And the two of us are gonna play everything and sing everything.' We would get into the weeds on the songs, yet the process was this really fast, kind of beautiful thing. We didn't beat it into the ground or over-think." Upside Down Flowers was complete before anyone even began to wonder when McMahon might start writing new songs.

"It was such a fulfilling process, to be the architect of this inside and out, and trust one other guy to help me see it to the finish line," he muses. "It got my mind away from a shitty business situation into a really empowering moment that managed to also keep me at home, so I could see my daughter every day and be with my wife and go to the beach when I felt burnt out. All that beautiful Southern California stuff that you hear throughout the album."

While unintended, meditations about death are present on Upside Down Flowers (the title comes from a song that's not on the album). "Goodnight, Rock and Roll" was written in the weeks after Tom Petty passed away, as McMahon mused about Petty and Prince and David Bowie, McMahon noting, "the song or vibe doesn't necessarily feel dark, but it definitely left an impression." Fans of the singer/pianist know he had his own brushes with the inevitable when he was diagnosed with acute lymphoblastic leukemia in 2005. His sister gave him a bone-marrow transplant and he eventually went into remission and recovery. He also started a nonprofit, the Dear Jack Foundation, which supports young adults with cancer. Now, more than 13 years in remission, he counts himself blessed to be past the stage where he viewed life as before and after cancer. Now, it's just life, in all its fullness.

On tour, as in life, McMahon looks forward to onward and upward. He won't leave the past behind entirely, though, noting with a laugh that his longtime band is "effectively just Jack's Mannequin with one extra guy, which is sort of hysterical." However, "in recent years, I've tried to keep the studio and the road separate in an effort to keep them both pure," he explains, "which I find keeps those relationships strong." While some Jack's Mannequin and Something Corporate songs will be in his live set, McMahon is also "making a point not to make it a pure nostalgia fest, and to really lean on the new material and keep people coming for the new stuff." When the armor falls away and the rug is pulled out, you're left In the Wilderness. Some may crumble or fall. But not McMahon. He writes his way in—and out—of life, with Upside Down Flowers as a strong musical and lyrical statement about that journey.


SELECTED ALBUM-LENGTH DISCOGRAPHY

As Andrew McMahon In the Wilderness:

Upside Down Flowers, 2018
Zombies on Broadway, 2017
Andrew McMahon In the Wilderness, 2014

with Jack's Mannequin:

People and Things, 2011
The Glass Passenger, 2008
Everything in Transit, 2005

with Something Corporate:

North, 2003
Leaving Through the Window, 2002
Ready…Break, 2000
Ivory Layne may be young, but her music is that of an old soul. Layne started songwriting at age six but didn't take serious interest until turning fourteen. She taught herself music production, working from her bedroom and posting demos online. In 2011, her work caught the attention of Grammy award-winning producer, Ed Cash. The two wrote, produced, and released her first EP, Volume One, in 2013. Shortly after, Layne moved from her hometown of Denver, NC, to Nashville, TN, to further her artist career. With her prolific lyrics and distinct musicality, Layne was quickly signed to a publishing deal with LBK Entertainment, writing with top names in Nashville such as Jimmy Robbins, Shane McAnally, and Lori McKenna. Her sharpness in the writer's room landed her two global ad campaigns featuring her second EP's title track, "Something's Gonna Happen" (2014), and gave her opportunities to collaborate with artists such as Andrew McMahon In The Wilderness (Zombies On Broadway).
Between her own work and co- writes, Layne also found time for session singing on various projects such as Needtobreathe's single, "Brother." Her well-rounded skill-sets attracted the attention of superstar, Justin Timberlake, who signed Layne to his artist development company, Villa40, in 2015. Since signing, Layne has been hard at work crafting her next project in the studio and writer's room. Her music has flavors of her influences--Peter Gabriel, Annie Lennox, Coldplay, and Imogen Heap, while also taking on a life of its own, an authenticity unique to Layne. Layne travelled to London last fall to work on new music to be released soon.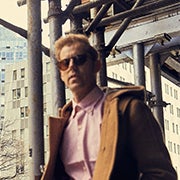 Doors

7:00 PM

Show

8:00 PM

Price

$33 Advance

$36 Day of Show
SHOWINGS
This event has already occurred.