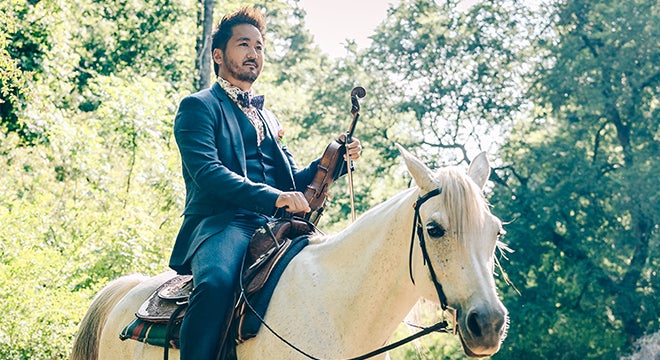 Kishi Bashi Presented By WNRN
Sat, Nov 9, 2019
Kishi Bashi Presented By WNRN
With Cicada Rhythm
Imagine being forced from your home. Imagine being sent to a prison camp with no trial, and no promise of release. Imagine all this happened simply because of the language you speak, the shade of your skin, or the roots of your family tree. For over 120,000 Japanese-Americans this was a reality during World War II. It's a reality that Kishi Bashi seeks to reckon with on his latest release Omoiyari.
Omoiyari is Kishi Bashi's fourth album -- following the acclaimed 151a (2012), Lighght (2014), and Sonderlust (2016), which have garnered serious acclaim from outlets including NPR Music, The Wall Street Journal, and The Guardian -- and his most important yet. Many of the songs were initially inspired by history and oppression, and he deftly weaves tales of love, loss, and wanting to connect listeners to the past. Channeling the hard-learned lessons of history, Omoiyari is an uncompromising musical statement on the turbulent sociopolitical atmosphere of present-day America.
"I was shocked when I saw white supremacy really starting to show its teeth again in America," Kishi Bashi says. "My parents are immigrants, they came to the United States from Japan post–World War II. As a minority I felt very insecure for the first time in my adult life in this country. I think that was the real trigger for this project."
Kishi Bashi recognized parallels between the current U.S. administration's constant talk of walls and bans, and the xenophobic anxieties that led to the forced internment of Japanese-Americans in the months following the attack on Pearl Harbor. So he immersed himself in that period, visiting former prison sites and listening to the stories of survivors, while developing musical concepts along the way. The unique creative process behind Omoiyari will be documented in a film scheduled for release in early 2020.
"I didn't want this project to be about history, but rather the importance of history, and the lessons we can learn," Kishi Bashi reflects. "I gravitated toward themes of empathy, compassion, and understanding as a way to overcome fear and intolerance. But I had trouble finding an English title for the piece. Omoiyari is a Japanese word. It doesn't necessarily translate as empathy, but it refers to the idea of creating compassion towards other people by thinking about them. I think the idea of omoiyari is the single biggest thing that can help us overcome aggression and conflict."
The strong conceptual elements of Omoiyari are driven by Kishi Bashi's captivating musical score. Stepping away from his past loop-based production model, he embraced a more collaborative approach when recording, and for the first time included contributions from other musicians, such as Mike Savino (aka Tall Tall Trees) on banjo and bass, and Nick Ogawa (aka Takenobu) on cello. Kishi Bashi's spectacular trademark violin soundscapes are still an essential component of his sound, but the focus of Omoiyari is centered squarely on its songs. The result is his most potent and poignant collection of music to date.
On "Marigolds," Kishi Bashi contemplates the "differences between generations that are difficult to comprehend sometimes." "I wish that I had met you when your heart was safe to hold," he sings over a bed of shimmering violins, conveying a sense of deep melancholy over a soaring melodic line.
"Summer of '42" weaves a breathtaking orchestral score over a tale of love and loss in a Japanese incarceration camp. "While times were humiliating and difficult in these camps, they would make time to find love and happiness amongst the adversity," Kishi Bashi observes.
"Violin Tsunami" builds a single violin line into a cinematic wall of sound. "A Brazilian Japanese friend of mine is a violin maker, and he presented me with a wonderful violin to play. He had named it Tsunami, and had worked on it while the Fukushima Nuclear disaster was unfolding," Kishi Bashi explains. "This song is about the chaos that nature can create, and also about the healing and rebuilding that the human spirit is capable of."
The songs on Omoiyari overflow with rich sounds and complex emotions, and challenge listeners to confront a difficult chapter in America's past while acknowledging the injustices of the present. But there's a yearning for better days threaded through several songs, a perspective that mirrors Kishi Bashi's own hopes for a better future. "Part of the project is saying that if you're a minority there's potentially still a lot to look forward to in this country. I believe there's a paradigm shift coming, especially for minorities and those who have felt oppression. America is changing."
But a better future is not guaranteed, and Kishi Bashi wants listeners who hold some economic or social privilege to be aware of their own role in creating change. "If you're privileged you need to understand that this country is for everybody, and we have to make that space for all people."
"Sometimes when we look at history, it feels far away and removed. But there are fundamental lessons of love, compassion and fear that we can learn from the internment and apply to issues today concerning refugees, immigration, and minorities," he says. "There are so many tragedies and atrocities that have happened around the world at different times in history, and I think it's really important to have the compassion to understand the suffering that people endured before you, to not repeat the past, and to really be grateful for the life you have."
While the theme of Omoiyari is rooted in 1940s America, the album's message is timeless. In exploring the emotional lives of the innocent Japanese-Americans who were unjustly incarcerated, Kishi Bashi hopes to nurture a sense of empathy, or omoiyari, in all who hear the album.
When Cicada Rhythm hit the road in support of their 2015 debut, they were a homespun, stripped-down folk duo, armed with songs that mixed acoustic instruments and soft dynamics with the intimate charm of two harmonized voices. Three years later, bandmates Andrea DeMarcus and Dave Kirslis have upsized their sound considerably with Everywhere I Go. Recorded in a string of studios across the southeast, it's a snapshot of a band on the move, with new members filling their lineup and a louder set of influences propelling their sound forward. There are roots-rock tunes, slow waltzes, politically minded lyrics, front-porch folksongs and backwoods ballads, all delivered by a group of road warriors who've cut their teeth not only in the writing room, but onstage, too. "In the beginning, we were two singer/songwriters making a living on $50 per show," says DeMarcus, a Juilliard-trained bassist who met Kirslis — her bandmate and future husband — when he hopped off a freight train and landed in her Georgia hometown. The two quickly whipped up a musical chemistry rooted in the steady pluck of DeMarcus' upright bass, the rootsy punch of Kirslis' guitar, and the raw blend of their voices. As romance blossomed between the musicians, so did a career. "We had to keep it a duo," DeMarcus remembers of their early days on the road, "because we couldn't afford to bring along anybody else. When we released our debut record, we started touring with a drummer, and the sound just evolved from there. We realized we needed to demand attention, rather than waiting for people at the shows to shut up." People did pay attention, taking notice of Cicada Rhythm's ability to merge both traditional and contemporary Americana sounds along with topical lyrics, which often touched upon modern issues like environmentalism. Among the band's biggest fans were members of two A-list Americana bands: Kenneth Pattengale, best known as the spellbinding guitarist and harmony vocalist of the Milk Carton Kids, and Oliver Wood, lead singer and guitarist for the Wood Brothers. When it came time to record Cicada Rhythm's newest batch of songs in 2017, the 12-song set was produced by Pattengale, with additional production by Wood on 3 songs ("Do I Deserve It Yet", "Shake Up" and "Even In The Shallows". A sense of forward momentum sweeps its way throughout Everywhere I Go, whose very title conjures up the image of a band in transit. Kicking off with "America's Open Roads" and winding to a finish with the Bob Dylan-worthy "Back Home," it's an album written during a time of travel, of growth, of being together. Like interstate poets, DeMarcus and Kirslis write about the country unfolding outside their car window at highway speed, spinning stories not only about the places they visit, but personal and social struggles, as well. An Appalachian-sounding anthem for the female empowerment movement, "Do I Deserve It Yet" takes a look at the modern woman's struggle in a man's world as DeMarcus wails in the chorus, "Won't you tell me when I am enough? 'Cause I can never tell." "America's Open Roads" resonates similarly in today's climate of division and controversial leaders, with the emotionally hard-hitting opening line, "Every day starts with a terrible dream." Although written outside of political context, these songs took on new meanings once Cicada Rhythm began integrating them into their shows. "We were touring up the East Coast one week after the election, and the nation was visibly shook up," says Kirslis, who shares vocal duties throughout the record. "Suddenly, a lot of Andrea's lyrics seemed to have double meanings. The song is about keeping roads open, rather than build walls over them. As we began playing more and more new songs, they began paralleling some things that were going on in the outside world." Fans of Cicada Rhythm's debut will remember the socially-conscious "Do Not Destroy," an eco-friendly song that urged its listener to take care of the natural world. Much of Everywhere I Go follows in that song's footsteps, forming a bridge between the two records. "We're changing, but we haven't lost our sincerity," DeMarcus adds. "A lot of the songs are still political. They're emotional. They're raw, which has always been an important part of our sound. We haven't lost our identity; we've just grown around it." Producers Pattengale and Wood assisted in that growth by beefing up the band's sound with
strings, Hammond organ, electric guitar, and pedal steel. Working with the producers separately allowed Cicada Rhythm to revisit and revise a number of songs that had already become live staples. "You can't underestimate the power of a fresh set of ears," DeMarcus says. "It's helpful to know what someone else thinks your song can be, particularly someone who hasn't heard the song nightly for the past two months. A lot of the time, collaboration is the reason something becomes better."
Embracing Everywhere I Go as "a patchwork album," Cicada Rhythm tracked its 12 songs in recording studios, living rooms, and gospel churches throughout Tennessee and Georgia. Some songs were performed live in the studio and captured on analog tape, while album highlights like "Even in the Shallows" were tracked more methodically. String sections were added — a nod to DeMarcus' fondness for the Beatles, whose own songs often made room for symphonic arrangements — without taking away from the band's rustic charm. Together, the album's track list blends orchestral folk-pop and ramshackle roots-rock in equal numbers, giving Cicada Rhythm more fuel for their music-filled travels. "We named the album after a line in 'America's Open Roads,' but hopefully, this album will be our ticket to everywhere we go," explains DeMarcus. "Wherever we are, these songs will be with us.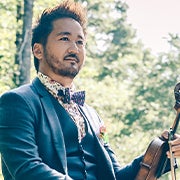 Doors

8:00 PM

Show

9:00 PM

Price

$20 Advance

$22 Day of Show
SHOWINGS
This event has already occurred.