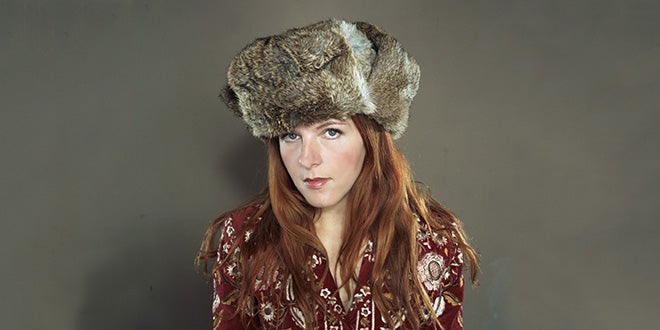 Fri, Mar 10, 2017
Neko Case
with Sean Rowe
About Neko Case: Neko Case was playing and touring with bands for a decade before she realized it was her job.
"Music was, and is, my obsession, but I guess I couldnt see the forest through the trees," she writes from her farmhouse in Vermont, reflecting on early periods of touring with several bands so regularly that she had to quit every other job she had. "I also didnt feel worthy of calling myself a 'musician.' It was just too sacred."
Now more than 20 years into that calling, Neko Case is the consummate career artist--fearless and versatile, with a fierce work ethic and a constant drive to search deeper within herself for creative growth. Nowhere is that clearer than in Truckdriver, Gladiator, Mule, a stunning vinyl box set of Case's complete (so far) solo discography, available from Anti- on November 13.
All eight titles--The Virginian (1997), Furnace Room Lullaby (2000), Canadian Amp (2001), Blacklisted (2002), The Tigers Have Spoken (2004), Fox Confessor Brings the Flood(2006), Middle Cyclone (2009), and The Worse Things Get, the Harder I Fight, the Harder I Fight, the More I Love You (2013)-- are remastered from their original analog tape and made available on 180 gram black vinyl, some for the first time in years, or ever. The set also includes an 80-page, limited-edition, full-color book of photography, designed and curated by Case herself.
"The release of this set gives listeners an excuse to appreciate the scope of one of the most individual and passionate artists making music today," says Anti- label head Andy Kaulkin. "When you take it all in, Neko's journey from punk/country torchbearer to avant pop icon has been staggering. This box makes a strong case for her fierceness of vision, pristine musical craft, unflinching lyrics, and of courseThat voice!"
Born in 1970, and raised all over working-class Washington state, Case spent a turbulent childhood shuffling between divorced and uninterested parents, and often alone. This is one reason she is an ardent collaborator, working with a huge roster of Canadian and American artists throughout her career, and thriving as a member of indie-pop supergroup the New Pornographers and other projects alongside her solo work.
"I know there are people who are really good at performing solo," she once said in an interview. "Me, I just feel lonely. I hate it. I don't like to practice alone, either. It's about community for me. I think it's about not having a family as a kid. I just spent a lot of time being really, really, really alone. I just don't want to do that anymore."
Case began collecting her musical community shortly after leaving home at 15. Known now for her extraordinary voice and songwriting, Case started out behind a kit. By 17 she was playing drums for several local bands, and at 23 she moved to Vancouver for art school, where she drummed for emerging punk groups including Cub and Maow. Out of that punk foundation, however, grew Case's exploration of country. The Virginian, her 1997 solo debut released by Canadian label Mint and backed by the band referred to as Her Boyfriends, is a joyous collection of originals and covers, including Loretta Lynn's "Somebody Led Me Away" and the Everly Brothers' "Bowling Green."
Case relocated to Seattle after graduation and dug her roots deeper with 2000's Furnace Room Lullaby, an emotional set of originals ranging from murder ballads to poignant eulogies both figurative and literal. She moved again, this time to Chicago, and released 2001's beautifully home-recorded EP Canadian Amp, a cover-heavy tribute to Canadian songwriters and collaborators, spotlighting Case's talents as an interpretive vocalist in addition to a gifted songwriter. 2002's Blacklisted, recorded in Tucson, earned Case a new level of critical acclaim and a tour spot with Nick Cave for its dark, yearning compositions that unleashed an even greater power in her remarkable voice. While Blacklisted was Case's first solo album without Her Boyfriends, it, like all of her work, featured a diverse list of musicians including Joey Burns and John Convertino of Calexico, Howe Gelb of Giant Sand, Dallas Good of the Sadies, and frequent vocal collaborator Kelly Hogan.
The live album The Tigers Have Spoken, released in 2004, spotlights Case's incredible performance prowess recorded at several shows in Chicago and Toronto with Canadian band the Sadies. When she returned to the studio two years later, the result was Fox Confessor Brings the Flood, a stunning, evocative album of dark fairy tales based on Case's life that critics called a masterpiece. But she had even higher to climb; 2009's Middle Cyclone, drenched in the rage and beauty of the natural world, was nominated for two Grammys and reached No. 3 on the Billboard album chart.
In a painful three years that followed, Case lost both of her parents and several other loved ones, and retreated to a 100-acre farmhouse in Vermont, where she plans to stay. "I was really depressed and in mourning . . . and I'd never slowed down to just feel it," she says. She turned inward, then, for her most ambitious and revealing album to date. 2013's The Worse Things Get, the Harder I Fight, the Harder I Fight, the More I Love You surges with themes of gender, fear, pain, hope, and power, from the heartwrenching "Near Midnight, Honolulu," to the defiant "Man."
"Being in a band isn't a race to an awards platform; it is a life, a great and complicated, messy, anxious, hilarious, and home-made life," writes Case from the farmhouse. "I wouldn't trade it for anything, ever. I gave up a lot of what makes people 'normal,' but it was always my choice. That is a victory in itself. This is a LONG story, which I will continue later."
About Sean Rowe: "We are the elders of our minds," sings Sean Rowe on "Gas Station Rose," the track that ushers in his fourth album, New Lore, with plaintive plucks of guitar and steady drips of piano that fall in like rain. It's a sparse and beautiful moment, anchored by Rowe's unparalleled voice - so full of gravely soul, aged and edged by years on the road, as a father and husband, as a creative force always looking for the next rhyme. And, so integral to the man that he is, one that is constantly absorbing nature. It wasn't the easiest journey to get to the ten vulnerable songs that comprise New Lore (out April 7th care of Anti-) – it took a label change, a trip to Memphis and some support from unexpected places – but what resulted is a roadmap for a gentle heart in modern times, in a world where the best oracle isn't within a computer, but within ourselves.
Though Rowe has often made his hometown of Troy, New York and its surrounding areas his creative base, New Lore brought a new environment, and a new producer. Appropriate to his love of folk-blues legends like Howlin' Wolf, he ventured to Sam Phillips Recording studio in Memphis to work with Matt Ross-Spang (Jason Isbell, Margo Price). They tapped into the history of the legendary space to hone a sound that is at once rich and stark, putting Rowe's deep and dynamic rage at the forefront. Because if high notes can shatter windows, Rowe's low and guttural ones can meld sand into glass.
"I was looking for a specific sound and part of that was the rawness, the element of risk that Sam Phillips took with his artists," Rowe says. "Since I was a kid I was really drawn to that music. I wasn't really listening to music my peers were: I was really into old soul music, and music coming out of Memphis. It's been in my work maybe in more subtle ways than now, but it's always been in there."
The songs on New Lore were often built to let Rowe's voice come through in its most stirring capacity: from the wrenching ode to parenthood "I'll Follow Your Trail" to the naturalistic "The Very First Snow," instrumentals are layered carefully and artfully over the vocals, finding footing in Rowe's sly and idiosyncratic guitar style. Much of what came was a result of Rowe going into the studio with a more relaxed approach – no preproduction was done, no demos finished. Rowe and Ross-Spang embraced an organic style that is so representative of how the singer-songwriter leads his life, and that is one of always fighting to flow gently with the earth, not against it.
"We were looking for perfect imperfection," Rowe says. "If we fucked up and it was cool, then I wanted that in there. You let it happen and you don't polish it too much."
New Lore also ushered in a career shift – this time, after several years on Anti-, Rowe launched his own label, Three Rivers Records, and will release his LP as a collaboration with the Anti- family. He also embraced a new way of funding his work, using a wildly successful Kickstarter campaign to make the Memphis dreams a reality, and embarked on a series of house shows to reconnect with his fans at the most basic, intimate level.
"I kept asking myself, 'What would be cool? What would be something different?,'" Rowe says. "That's what led me to house shows, and to the Kickstarter and to just take chances. Those chances are what led me to early rock and roll in the first place – that's all about taking chances. I had no idea what to expect, but I could tell as it got more momentum that people really wanted to see it happen."
Rowe also found himself on another unexpected wave – his unreleased song "To Leave Something Behind" found life in Ben Affleck's film The Accountant, exposing the mystique of his music to an even wider audience. Written five years ago in London, it echoes some of the themes that half a decade later surfaced again in New Lore: the things in life we pass down to our children, the ideas we learn from our elders, the shadows we leave behind when we are gone. The first single, "Gas Station Rose," is about two people trying to navigate that together. "That's the conflict to the story," Rowe says. "They want to stick it out, but they know it's incredibly hard to keep shit together. Conflict makes for a great song."
So does opening yourself up to vulnerability: New Lore is formed from that tenderness, exposed like an open wound but one asking for healing, not to linger in pain. Like "Promise of You," with a gospel swing inspired by Ketty Lester's classic "Love Letters" and the piano-driven "I Can't Make a Living From Holding You," Rowe speaks to the reality of loving and leaving, a constant dilemma for a man who builds half of himself on tour playing to strangers and half of himself tucking his children in at night. Home is process, not a destination, and New Lore is a roadmap there – perfectly imperfect, raw and real.
"My music isn't glossy or shiny," Rowe says. "But it's true."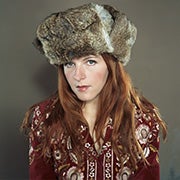 Doors

7:00 PM

Show

8:00 PM

Price

$36 Advance

$40 Day of Show
SHOWINGS
This event has already occurred.