Fri, Jul 18, 2014
Rockn' To Lockn'
with Kings of Belmont, Steal The Prize, Erin & The Wildfire and We Are The Design
Rockn' to Lockn' gives fans a voice in choosing Virginia talent to be showcased at Lockn' Festival 2014. Friday, July 18 at The Jefferson Theater will feature 4 Charlottesville area bands competing for a spot in the final contest on Saturday, August 9th in Charlottesville. The winner of the August 9th competition will receive the coveted performance spot at Lockn' 2014!

More about the bands:

Kings of Belmont: The Kings of Belmont are disciples of Rock and Roll. Their performances and recordings conjure prophetic passion and graceful honesty. They command every stage and captivate every audience with an unmistakably genuine and brilliant style of music. Every performance is distinctive. Just when you think they can't possibly rock any harder, they take it to another level, leaving mouths agape, and fakers eating dust. Based out of Charlottesville, Va, The KOB is a four-piece featuring a commanding rhythm section, screaming guitars, wailing keys, and crisp vocal harmonies.

Steal The Prize: Steal The Prize is a groove-driven rock'n'roll group based out of Lynchburg, Virginia. With the original line up remaining solid since 2006, Steal The Prize have spent years defining their sound, vigorously performing live, and characterizing a unique regional music community. Working along side the fans, and other like-minded songwriters, the community strives to spread awareness to promote a united vision of originality in both music and culture.

Erin & The Wildfire: Rock, blues, fold, and soul had a baby and they named it Erin. She collected three of her most talented friends in 2012 and dubbed them The Wildfire, in reference to the fiery quality of their groove. Erin & The Wildfire is comprised of Erin Lunsford (vocals, acoustic guitar), Ryan Lipps (guitar), Matt Wood (bass), and Nick Quillen (drums). Erin is an award winning vocalist (1st place Winner of Charlottesville's Paramount Idol 2013) and an award winning songwriter (1st place Winner in the 11th Annual Rapunzel's Songwriting Contest) with the song "Best I've Ever Been." The combination of Lunsford's soulful and striking vocals with the Wildfire's feverish intensity will start a flame in the heart of any listener.

We Are The Design: Charlottesville, Virginia's first-ever Paramount Idol winner fronts a stunning soul-based funk/rock/jazz group! Their influences are Erykah Badu, Red Hot Chili Peppers, Jill Scott, YES, Lauryn Hill, Dave Brubeck, Talking Heads, India Arie, and many, many more because they are "out of the box!" The Design's dynamic live show is an extremely creative high-energy ride you won't want to get off.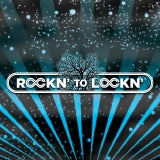 Doors

8:00 PM

Show

8:45 PM

Price

$8 Advance

$10 Day of Show
SHOWINGS
This event has already occurred.