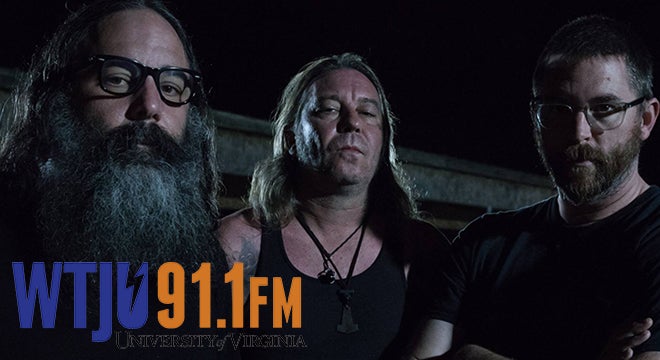 Sun, Jun 9, 2019
Sleep
with Big Business presented by WTJU
It must be gratifying for SLEEP to hear the audience roar in approval when guitarist Matt Pike plays the opening notes of Dopesmoker, the live set version coming in around 40 minutes, slimmed down from the studio recording, which clocks in at a little over an hour and three sides.

Years after the release of Volume One in 1991, Sleep's Holy Mountain in 1992 and Dopesmoker in 2003, Matt Pike hard at work with HIGH ON FIRE and bassist / vocalist Al Cisneros with OM, heavy music needed one of its essential minerals back. In 2009, falling in on either side of NEUROSIS drummer Jason Roeder, SLEEP, like a wooly mammoth awoken from centuries of frozen slumber, once again walked the earth. You could almost hear the universe sigh in relief that SLEEP was back.

2014 saw SLEEP release a single sided 12" with a new song, The Clarity, giving fans a glimpse of what would hopefully be more to come. And so, the wait began . . .

All good things take time. In 2018 SLEEP fans will have a reason to break out their finest and get it lit because record stores all over the world will have the new SLEEP album.

SLEEP has live shows slated for this year. Their studio work is tremendous. However, SLEEP in the live setting must be witnessed to be understood. That three people can create such a perfect, truly massive yet complex and dynamic sonic environment is what keeps their shows selling out. Truly, the band is not to be missed. May it never end.

DISCLAIMER: Any attempts to describe the music of SLEEP render this writer almost completely useless. They are that good.

PRESCRIPTION: Listen to Dopesmoker as often as possible and prepare for what is to come.

Henry Rollins

About Big Business:
Big Business is a band. They play heavy rock. On that, we can all agree. Things get tricky when you try to classify exactly where on the musical spectrum the dynamic duo's racket falls. "I guess psychedelic heavy metal punk rock? I don't know. People always say 'sludge rock,' which I always found to be lazy and kind of inaccurate," says drummer Coady Willis. "A lot of our songs are fast, and it's not like we're playing a half-assed Black Sabbath riff over and over again. That's been the struggle of the band. We're a band that doesn't really fit into what everyone else is doing."

Willis comes from punk rockers The Murder City Devils. His co-conspirator, bassist/vocalist Jared Warren, spent time in noise rock weirdos Karp. Together, they formed Big Business in 2004. The LA-based outfit's first three albums didn't quite mesh with Hydra Head's post-metal aesthetic, but their idiosyncrasies caught the attention of another iconoclastic outfit: The Melvins. They recorded three albums, an EP, and various songs between 2006 and 2016 with that iconic grunge/doom/experimental act, all while maintaining their own identity as Big Business. Along the way, they picked up guitarists Toshi Kasai and Scott Martin, but on 2016's Command Your Weather, they returned to their core duo format. They remain in that lineup on their sixth full-length, The Beast You Are.

"It's just better. We work faster, and we know what we're both going for. It gives us more room to be weirder in certain aspects and try different things. It makes sense because that's how we established ourselves in the beginning and how we learned to write songs together, it was just the two of us. Coming back to that lineup felt natural," continues Willis. The two performed everything on the album, which was recorded between the early November and early December of 2018 at El Studio in San Francisco by Phil Becker (Pins of Light, Terry Gross). Willis, Warren, and Becker handled the mixing, with Carl Saff lending his mastering expertise to the final product. Once more, Warren has hacked up some construction paper for one of his unique cover art pieces.

With a new, dynamic demoing process leading to the creation of the most songs they've ever written for an album, The Beast You Are delivers 13 doses of uncategorizably heavy rock music. From the ominous death march of "The Moor You Know" to the soaring "Let Them Grind" to the delicate, ethereal "Under Everest," Big Business continues to defy listener's expectations. No matter the context of their music, however, one thing remains true: they are definitely still a band.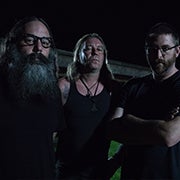 Doors

7:00 PM

Show

7:00 PM

Price

$25 Advance

$28 Day of Show
SHOWINGS
This event has already occurred.