Sat, Apr 19, 2014
The Zombies - Colin Blunstone & Rod Argent
with Special Guest Pat Sansone of Wilco & Autumn Defense
VIP packages still available! Packages include:
-Private Soundcheck Party from 6:00 PM-6:45 PM
-Commemorative Poster
-Early Entry
More about The Zombies: The second UK group following the Beatles to score a #1 hit in America, The Zombies infiltrated the airwaves with the sophisticated melodies, breathy vocals, choral back-up harmonies and jazzy keyboard riffs of their 1960's hit singles like "She's Not There" and "Tell Her No". Ironically, the group broke-up in 1968 just prior to achieving their greatest success – the chart-topping single "Time of the Season", from their swan-song album "Odessey & Oracle" (recently ranked #100 in Rolling Stone's "500 Greatest Albums of All Time"). In the intervening years, while lead singer Colin Blunstone went on to develop an acclaimed solo career, and keyboardist/songwriter Rod Argent rocked '70's arenas with his eponymous band ARGENT, the legend of The Zombies took on a life of its own. Generations of new bands have cited The Zombies' work as pop touchstones, including such artists as Neko Case and Nick Cave (who have recorded "She's Not There" for the popular HBO series True Blood), She & Him, Beck, Belle and Sebastian, The Black Angels, The Fleet Foxes, Beach House and The Beautiful South.
Decades later, Blunstone and Argent have resurrected The Zombies, recruiting bassist Jim Rodford (formerly of ARGENT and The Kinks), Rodford's son Steve on drums, and renowned session guitarist Tom Toomey. 2013 marked a major year for the band, with three U.S. tours (which included six SRO performances during the SXSW Music Conference in Austin, plus stops at NYC's Central Park SummerStage, Seattle's Bumbershoot Festival and Milwaukee SummerFest)…the American release of their new album, "Breathe Out, Breathe In"… the debut on RollingStone.com & VEVO of their first-ever music video for "Any Other Way"…and the announcement of their nomination to the 2014 Rock 'n' Roll Hall of Fame.
The ten songs that make up their new album, "Breathe Out, Breathe In", are impeccably crafted; the harmonies are rich, the melodies full, the arrangements exquisite, the organ and piano fresh and the production intuitive. The Huffington Post's David Wild called the album "inspired" and said "some songs recall the haunting melodic heights of the group's 1968 masterpiece Odessey and Oracle."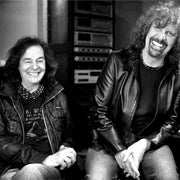 Doors

7:00 PM

Show

8:00 PM

Price

$25 Advance

$27 Day of Show

$45 VIP
SHOWINGS
This event has already occurred.