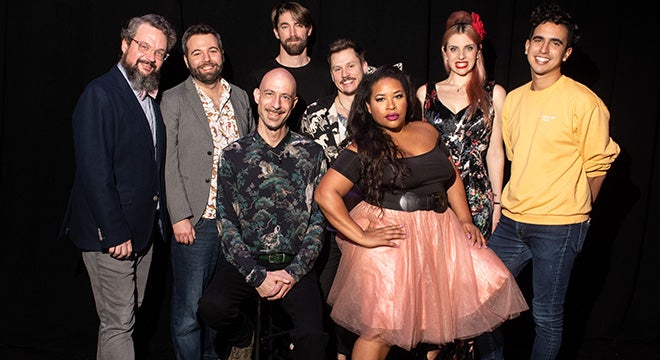 Sat, Sep 14, 2019
Welcome to Night Vale
with Dreamboy
WELCOME TO NIGHT VALE is a twice-monthly podcast in the style of community updates for the small desert town of Night Vale, featuring local weather, news, announcements from the Sheriff's Secret Police, mysterious lights in the night sky, dark hooded figures with unknowable powers, and cultural events.
Turn on your radio and hide.
Written by Joseph Fink and Jeffrey Cranor. Narrated by Cecil Baldwin. Music by Disparition. Logo by Rob Wilson.
"A geeky cultural gem" – CBC
"Incredible, spooky, funny, and monumentally charming" – BoingBoing
"Full of mystery and rich characters… an instant Night Vale classic." – The Guardian
Someone is changing all the streetlights in Pepper Heights, Cleveland. The color of nighttime is shifting. Everyone thinks they know what happened at the Pepper Heights Zoo… But do they, really?
Dane, a spun-out musician spending the winter in Cleveland, Ohio, has two main goals: keeping his job at the Pepper Heights Zoo and trying not to waste all his time on Grindr. What he doesn't expect is to get swept into a story about dreams, about forevers, about flickering lights, about unexplained deaths, about relentless change, and about the parts of ourselves that we wish other people knew to look for. Oh, and also a murderous zebra.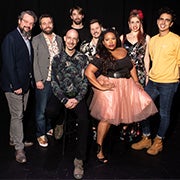 Doors

7:00 PM

Show

8:00 PM

Price

$30 Advance

$35 Day of Show
SHOWINGS
This event has already occurred.