Fri, May 20, 2016
106.1 The Corner Welcomes Allen Stone
with Jared & The Mill
On his third full-length album, soul artist Allen Stone proves himself deeply devoted to making uncompromisingly soulful music that transcends all pop convention. Made in collaboration with Swedish soul singer/songwriter/phenom Magnus Tingsek, Radius captures the warm energy of that creative connection and transports the listener to a higher and more exalted plane. Now embarking even higher ATO Records will be releasing Radius Deluxe on March 25th, which will include a second disc of 7 bonus tracks that didn't make the original record release.
"I couldn't be happier to return to ATO," Stone exclaimed. "They are a label that works tirelessly for their artists. Their team is made up of genuine music lovers whose concern is creating timeless art not bolstering their 401k's."
Radius marks the follow-up to the Chewelah, Washington-bred 28-year-old's self-released and self-titled 2011 sophomore effort that climbed to the top 10 on Billboard's Heatseekers chart. As the New York Times recently said Stone's lyrics "promise honest sentiments, grooves built with physical instruments and a gospel-rooted determination to uplift ... glimmers of Al Green, Bill Withers, Curtis Mayfield, George Clinton, Prince and a bit of Sting."
Along with immersing himself in a songwriting approach that involved unflinching examination of "some very dark and negative moments in my life," Stone shaped the sound and feel of Radius by pushing himself to "get past the boundaries of what I felt comfortable with, so that I could progress into a whole new level of creativity." Despite that sometimes-daunting process, Radius wholly reveals Stone's easy grace in blending everything from edgy soul-pop and earthy folk-rock to throwback R&B and Parliament-inspired funk.
Culled from several dozen songs penned through a year and a half of constant writing and refining, Radius Deluxe bears a title that reflects both its scope and intimacy
"The radius is that line extending from the center of the circle to its exterior," says Stone. "And in a lot of ways this album is about getting out things deep inside—whether it's love or insecurity or joy or frustration about things going on today."
When it comes to the new bonus tracks Stone added, "I am very excited for "Bed I Made" to finally be released to the public. It's a song that has long been a favorite of my audience and I'm glad that they will finally have a studio version."
Radius first began to come to life back in the fall of 2013, when Stone headed to Sweden to join in a writing session with Tingsek. "His musicality is so outside-the-box, and it really stretched me as an artist," says Stone, who'd tapped Tingsek as one of his opening acts for an 85-date headlining tour in 2012. "We just kept on throwing a wrench into the works and tried to create something that's the complete antithesis of what you'd expect from pop music."
After recording the bulk of the album in Sweden, Stone rounded out Radius's production at his own studio in the woods of northeast Washington and in L.A.-based sessions with producers like Benny Cassette (Kanye West) and Malay (a co-producer on Frank Ocean's channel ORANGE).
Like many of his own musical heroes—Stevie Wonder chief among them—Stone pulls off the near-magical feat of channeling a weight-of-the-world sensitivity into his songs while still radiating hope and promise. And though that depth of consciousness feels transmitted from a more golden era, Radius continually hones in on issues both timeless and of-the-moment, with Stone's breezily poetic lyrics touching on topics ranging from rampant materialism (on the tenderly string-accented, harmony-soaked "American Privilege") and the toxic takeover of technology in art (on the gutsy and groove-heavy "Fake Future").
"That song's mainly about how technology's infiltrating music in a way that's making it less and less human and taking all the heart out of it," Stone says of the latter track, a soul-pop powerhouse peppered with playfully cutting lines like "Rock stars pushing buttons/Few actually play/City wasn't ever built on lights and Special K." And as evidenced by Radius's lush yet raw sonic landscape—wherein the only hint of synth comes from a Moog analog synthesizer—Stone stayed true to his pledge to "keep fakeness completely out of this record" and rely entirely on live instrumentation.
Equally introspective and outwardly searching, Radius also finds Stone exploring intensely personal matters, such as depression on the stark and lovely, acoustic-guitar-woven ballad "Circle" ("That one was written at a pretty dark time for me," Stone points out. "It's about how depression can put you into a kind of circle, where you're just trying to find a way out but it keeps on leading you back inside"). Showing his skill at crafting a killer love song as well, Stone looks at heartbreak and regret on the aching, electric-piano-infused "I Know That I Wasn't Right," slips into hopeless romanticism on the dreamy R&B pastiche "Barbwire," and unleashes some starry-eyed affection on the dance floor-ready "Symmetrical". And in tracks like the ultra-catchy album-opener "Perfect World" and the fiery, horn-laced "Freedom," Radius unfolds into epically joyful anthems that show the full range and power of Stone's vocals.
Stone started working those vocals as a kid, thanks largely to his parents' influence. "My father was a minister so I spent about half my childhood in church, watching my mom and dad sing together and lead the congregation in song," he recalls. By the time he was 11 he'd picked up a guitar and written his first song, and soon began self-recording demo tapes to pass along to classmates. Although Stone enrolled in Bible College after high school, he quickly dropped out to move to Seattle and kick start his music career. "I had an '87 Buick and I'd drive up and down the west coast, playing any gig I could get just to try to put my music out there," he says.
At age 22, Stone self-released his debut album, 2010's Last To Speak. But it was his self-titled follow-up (on which he joined forces with former Miles Davis keyboardist Deron Johnson) that ended up earning him serious recognition. Along with entering the top five on iTunes' R&B/Soul chart after its digital release, Allen Stone prompted him to score appearances on such late-night talk shows like Conan. And upon partnering with ATO Records for a physical release of his self-titled album in 2012, Stone soon turned up on the likes of the Late Show with David Letterman and landed a gig as the opening act for soul legend Al Green. In the midst of the buzz, he also took up a grueling touring schedule, tearing through nearly 600 shows in just two years.
For Stone, all that time onstage went a long way in preparing him for the many creative breakthroughs he's made on Radius.
"I think you really grow as a musician when you're playing right in front of people, and for me constantly growing and progressing and getting better is really the most important thing," he says. Ruminating on the emotional undertones of his new album's title and noting that, "the center of me is my heart," Stone says he also hopes that Radius will ultimately help listeners shed new light on their own struggles. "There've been times in my life when records were my saving grace and really helped me to figure out who I am, and I'd love for my music to have that kind of impact on a kid who's looking for his or her own place in this life," he says. "Because I absolutely believe that if you're going to stand at a microphone and say something, you need to recognize that as a privilege. You've got to be incredibly careful about it, and really put all your heart into the message that you're sending out into the world."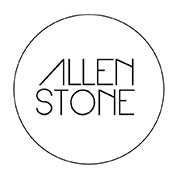 Doors

8:00 PM

Show

9:00 PM

Price

$16 Advance

$18 Day of Show
SHOWINGS
This event has already occurred.