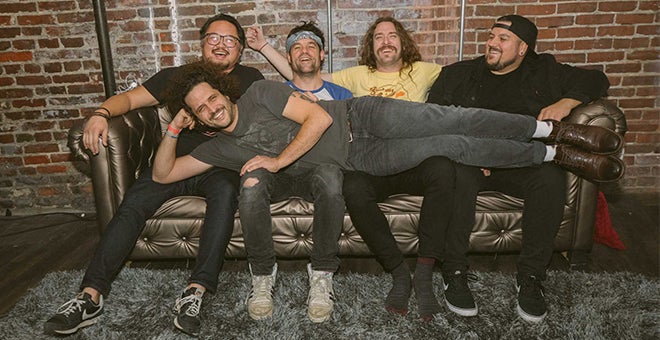 Fri, Oct 28, 2022
Andy Frasco & The U.N.
For better or worse, Andy Frasco has been married to the music industry since before he could grow facial hair. At just sixteen, Frasco worked for labels like Drive-Thru Records and Capitol, booking nationwide tours for his pop-punk heroes and wheeling and dealing on calls he'd take on the sly during lunch. He's been on road since he was 19 with his band Andy Frasco & the U.N., played over 250 shows per year for more than decade, lived on bad bar food, and slept in vans, and now, after more than a decade on the musical grind, he's finally finding himself.
The culmination of those efforts is Wash, Rinse, Repeat, which drops April 8th via his own label, Fun Machine Records. "This was my chance to learn my craft and fall in love with songwriting again," he says. "This is me. This is how I feel. I'm not trying to write songs for other people anymore. I'm just trying to write songs that help me. And hopefully through that, help others, too."
Written across the country with members of Dashboard Confessional, 3oh!3, Doom Flamingo, AWOLnation, and more, the record is a portrait of Frasco as a musician — and a man. Dealing with everything from addiction ("Spill the Beans") to breaking old romantic habits ("Grow Old") to fighting through the bad days to find the good ("Puff Break (Believe That)"), Wash, Rinse, Repeat stands as Frasco's most complete, mature effort yet. With Bonnaroo and touring on the horizon, Frasco is ready for people to stop thinking of him as a party-boy frontman with a yen for stage-diving and to listen to his words.
Born and raised in Philly, crash landed in Charleston, Kevin and John Shields are breaking into previously uncharted waters with their quirky indie hip-hop group, Little Stranger. Between John's melodic singer-songwriter magnetism, Kevin's in-your-face delivery, and an overall undeniable groove, this duo is sure to get any audience up and moving. Stylistically reminiscent of Gorillaz and Odelay-era Beck, Little Stranger delivers a fresh take on melodic hip-hop. Every track brings the uniqueness and strangeness that their name implies.
For the past few years, the duo has perfected their live performance by playing over 100 shows per year prior to the coronavirus shutdown. The group also puts a big focus on creating arresting visual experiences through their music videos, their own eccentric television program (LSTV), and in-house graphics. Between their out-of-the-box creative endeavors and an ever-increasing arsenal of new tunes, Little Stranger is poised to make 2022 another slam dunk.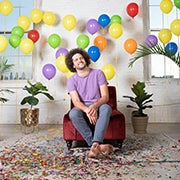 Doors

7:00 PM

Show

8:00 PM

Price

$22 - Advance
$25 - Door
SHOWINGS
This event has already occurred.