Thu, Dec 1, 2022
Blackberry Smoke - The Whippoorwill 10 Year Anniversary w/ Brit Taylor *SOLD OUT*
American rock band Blackberry Smoke - Made up of Charlie Starr (vocals, guitar), Paul Jackson (guitar, vocals), Richard Turner (bass, vocals), Brit Turner (drums) and Brandon Still (keyboards) - has become known for a singular sound indebted to classic rock, blues, country and folk. Since their debut in 2004, the Atlanta-based band has independently released six full-length albums and toured relentlessly, building a strong and loyal community of fans. The band has also had unparalleled success with sales of each of their last albums. In 2015 they released Holding All the Roses, which was the first independently-released record to hit #1 on the Billboard Country album charts in modern history. Like An Arrow followed in 2016, again putting them at #1. 2018 saw the band outsell all other releases with their self-produced Find A Light plus the acoustic accompaniment, The Southern Ground Sessions. Most recently, in 2019 Blackberry Smokereleased Homecoming: Live in Atlanta, a recorded performance from their annual show in the band's home town. It also debuted at #1 on Billboard's Americana/Folk sales charts. This became the 4th consecutive album for Blackberry Smoke to be atop the charts. In addition to their success domestically, the band has also had #1 Rock, #1 Independent, and #1 U.K. Americana album chart releases in the United Kingdom and Europe.
---

In a town known for dealing hard knocks, country singer/songwriter Brit Taylor hasn't flinched. After a decade "of playing by the rules", she broke out on her own and, in less than a year, released her debut album Real Me in 2020, followed by Real Me Deluxe in 2021, and she has already written and recorded her next album, Kentucky Blue, scheduled for release early next year. Her highly acclaimed debut album Real Me (opening after just 10 days as the highest-ranking debut album on the AMA/CDX Radio Chart at No. 37 and receiving positive reviews from American Songwriter, Rolling Stone, NPR's World Cafe and others) was a self-reflective journey to self-awareness from the depths of despair. Her anticipated new album, produced by Grammy winners Sturgill Simpson and David Ferguson, is a happier, more upbeat record, simply reflecting her life today.
Born where the famed Country Music Highway 23 slices through the Kentucky mountains, she grew up with family and music – and idols she loved – Chris Stapleton, Loretta Lynn, Tyler Childers, Dwight Yoakum, Patty Loveless, The Judds and so many more. Life was good for the singer who spent her childhood years on the Kentucky Opry, followed by a move to Nashville, a college degree, a music deal, marriage, and a mini-farm. And then it all went bad. Divorce, a band that dissolved, a beloved dog that died, a car that just quit, a publishing deal gone sour and a bank that wanted her home all made for a winter of despair. After a brief wallow in self-pity, Brit went to work, determined to make her music her way. Sick, tired and broken hearted from the "new Nashville" and the type of songs she was expected to write, she boldly walked away from her song-writing deal. Because she'd rather "clean shitty toilets than write shitty songs any longer," Brit cleaned houses to pay the bills and successfully turned her side hustle into a bona-fide small business with employees. At the same time, she served as "general contractor" for her self-financed Real Me, pulling together a cast of professionals to produce it, to write with her, to play with her and to market her, all while recording on her own, newly created record label, Cut a Shine Records.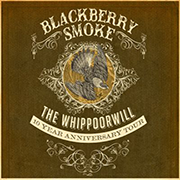 Doors

7:00 PM

Show

8:00 PM

Price

$39 - Advance
$42 - Door
SHOWINGS
This event has already occurred.