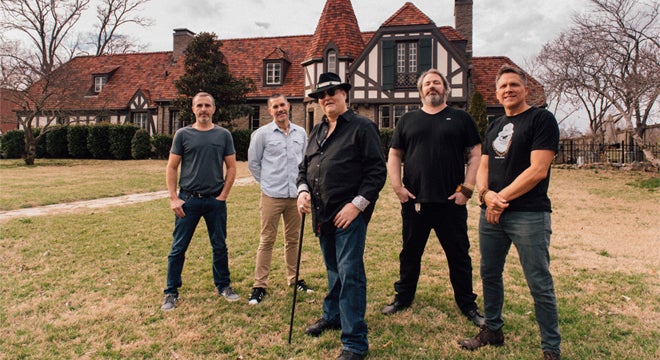 Blues Traveler 'Four Live Tour'
Tue, Nov 5, 2019
Blues Traveler 'Four Live Tour'
Celebrating 25 Years of the Grammy Winning Album. with Magnolia Boulevard
A New York-based blues-rock quartet formed in 1988 by singer/harmonica player John Popper, guitarist Chan Kinchla, bassist Bobby Sheehan, and drummer Brendan Hill, Blues Traveler were part of a revival of the extended jamming style of '60s and '70s groups like the Grateful Dead and Led Zeppelin. Signed to A&M, they released their first album, Blues Traveler, in May 1990 and followed it with Travelers & Thieves in September 1991. In April 1993, Blues Traveler released their third album, Save His Soul, which became the band's first to make the Top 100.
Blues Traveler's aptly named fourth album, Four, released in September 1994, at first looked like a sales disappointment, but it rebounded in 1995 when "Run-Around," a single taken from it, became the group's first chart hit. "Run-Around" became one of the biggest singles of 1995, spending nearly a full year on the charts and sending Four into quintuple platinum status. As the group prepared the follow-up to Four, Blues Traveler released the live double album Live from the Fall in the summer of 1996. The group returned in the summer of 1997 with its fifth studio album, Straight on Till Morning.
The new millennium saw a newly charged Blues Traveler, and their sixth record, Bridge, appeared in May 2001. The next winter, Blues Traveler released the live What You and I Have Been Through. The studio record Truth Be Told followed in 2003, and another concert album, Live on the Rocks, appeared in 2004. The group returned to the studio in 2004, releasing the Jay Bennett-produced Bastardos! in September of the following year. In 2007, Blues Traveler released Cover Yourself, a collection of previous hits reworked with acoustic arrangements. The David Bianco-produced North Hollywood Shootout appeared from Verve Forecast in 2008. In March 2012, the band released 25, a two-disc set (one disc of hits and key tracks and a second disc of B-sides, demos, and rarities) celebrating the group's 25th anniversary. It was followed in June by Suzie Cracks the Whip, the group's 11th studio album, which was produced by S*A*M & Sluggo, and featured guest spots from Ron Sexsmith, Chris Barron (Spin Doctors), and Crystal Bowersox. Three years later, Blues Traveler returned with Blow Up the Moon, an album filled with collaborations from pop stars including Jewel, Hanson, Plain White T's, and JC Chasez. Joining forces with producer Matt Rollings, Blues Traveler returned to their rootsy roots on 2018's Hurry Up & Hang Around.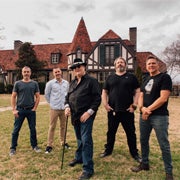 Doors

7:00PM

Show

8:00 PM

Price

$32 Advance

$35 Day of Show
SHOWINGS
This event has already occurred.