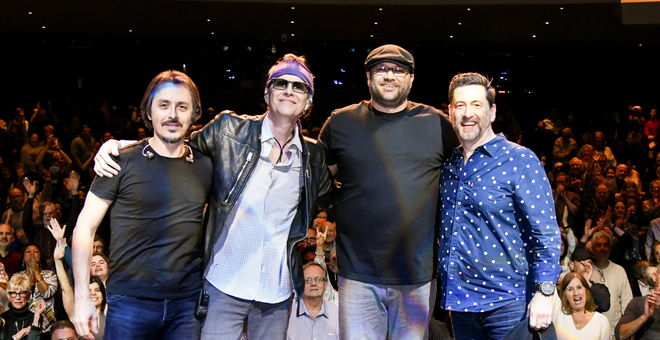 Sat, Mar 11, 2023
BoDeans
with Joe Lawlor and Kristen Rae Bowden
Long known as one of the best live acts in the business, BoDeans continue to tour year round and continue to deliver amazing, high energy, performances. "I realized some time ago that the key to the BoDeans identity is the fans' connection to our music-nowhere is that more evident or rewarding as when we come together-live. We love to connect with the fans who have supported us for so long and who have brought us so much inspiration." said Kurt Neumann, the band's founder and frontman, "We will continue to play as long as they continue to come out and sing along."
BoDeans' made an appearance and their music is featured throughout the NetFlix original series, "The Ranch" which features Sam Elliott, Ashton Kutcher, Danny Masterson and Debra Winger. The band has been featured on "The Today Show," "Saturday Night Live," "Late Night with David Letterman," "Imus In the Morning," CNN, ESPN, Nickelodeon Kids Choice Awards, and had their own PBS special.
Chart topping songs like "Fadeaway," "Only Love," and "Dreams" won them Rolling Stone's readers poll for "Best New American Band" in 1987, and they were part of a small contingent of bands that inspired a new radio format known as Adult Alternative, Album Rock-Triple A. Their reputation for delivering a dynamic live show garnered support slots with U2, Bob Dylan, Paul Simon, Tom Petty, George Thorogood, The Pretenders, David Bowie, and Chris Isaak. They've shared the stage with Los Lobos, Big Head Todd & The Monsters, Joan Osborne, Train, The WallFlowers, Cheap Trick, Robbie Robertson, Daniel Lanois, and many others.
The BoDeans signed their First recording contract with Slash/Warner Brothers Records in 1985 and their First record, "Love & Hope & Sex & Dreams" was released May, 1986. In the 36 years that followed, BoDeans have released 13 studio albums with ten records that hit the Billboard Top 200 Chart, and numerous singles on the Mainstream Rock, Top 40 and Triple A radio charts. Bodeans 14th studio album, '4 the Last Time' will be released this June and the band intends to tour extensively in support of its release.
BoDeans songs have been used in various television shows including "Party of Five," ABC News, NBC Monday Night Football, "The Simpsons," "Northern Exposure," Dawson's Creek" and many others. FOX used the song "Closer To Free" as the opening theme of their hit TV show, "Party of Five," which became the band's biggest hit, peaking at #16 on the Billboard Hot 100 Chart. Their songs have been in movies such as "The Color of Money," "The Player," "Opportunity Knocks," Heavyweights" and many others.
BoDeans now reside in a small group of bands that have managed to survive the ups and downs of the industry, remaining true to their sound and their style, for over 35 years. The BoDeans have a permanent installation at the Rock and Roll Hall of Fame Museum in Cleveland as part of their Midwest Artists exhibit.
---
Joe Lawlor and Kristen Rae Bowden have been building a musical romance since they met onstage in 2016. As a duo they combine Joe's driving electric guitar with Kristen's intimate singing and rhythmic piano, melding classic rock musicality to highly personal emotional explorations. It's a refreshingly eclectic aesthetic with contrasts that fit cohesively together, much like their relationship off the stage.
Joe Lawlor was born into a creative family from the Washington DC area. He began playing guitar at age 10 and attended the Berklee College of Music after high school. As a founding member of the Washington DC - based band Egypt, Joe's notoriety grew as his guitar playing bloomed. With influences ranging from his guitar heroes (Jimi Hendrix, Jeff Beck, Eddie Van Halen) to Delta slide blues, New Orleans stomp, and the ethnic modes found in Sitar and Qawwali music, Joe has developed his own signature style. For the last two decades he has traveled the globe with the Dave Matthews Band as their live recording archivist, thrilling audiences when he guests with the band on his guitar.
Within singer-songwriter Kristen Rae Bowden is the spirit of the mountains and a wild streak of wanderlust. Kristen was born and raised in Boone, North Carolina into a musical family with a lightning-in-a-bottle charismatic musical father who passed away when she was 18. Her 11-song debut, Language And Mirrors, snapshots nostalgic moments of rugged rural life and bracing jolts of adventure. It's an electrifying yin yang collection of roots rock and stately orchestral rock that lyrically reveals the singer-songwriter's fiery blend of sensitivity and strength. Kristen's voice conjures the smell of damp earth and bucolic comforts with tinges of country, folk, and singersongwriter intimacy. Her newest single "Hard to Love" was released on Valentine's Day 2023 and features Joe on guitar.
Most recently Joe & Kristen joined TR3 featuring Tim Reynolds (Dave Matthews Band) for a leg of their December 2022 tour, armed with co-written tunes soon to be released in 2023.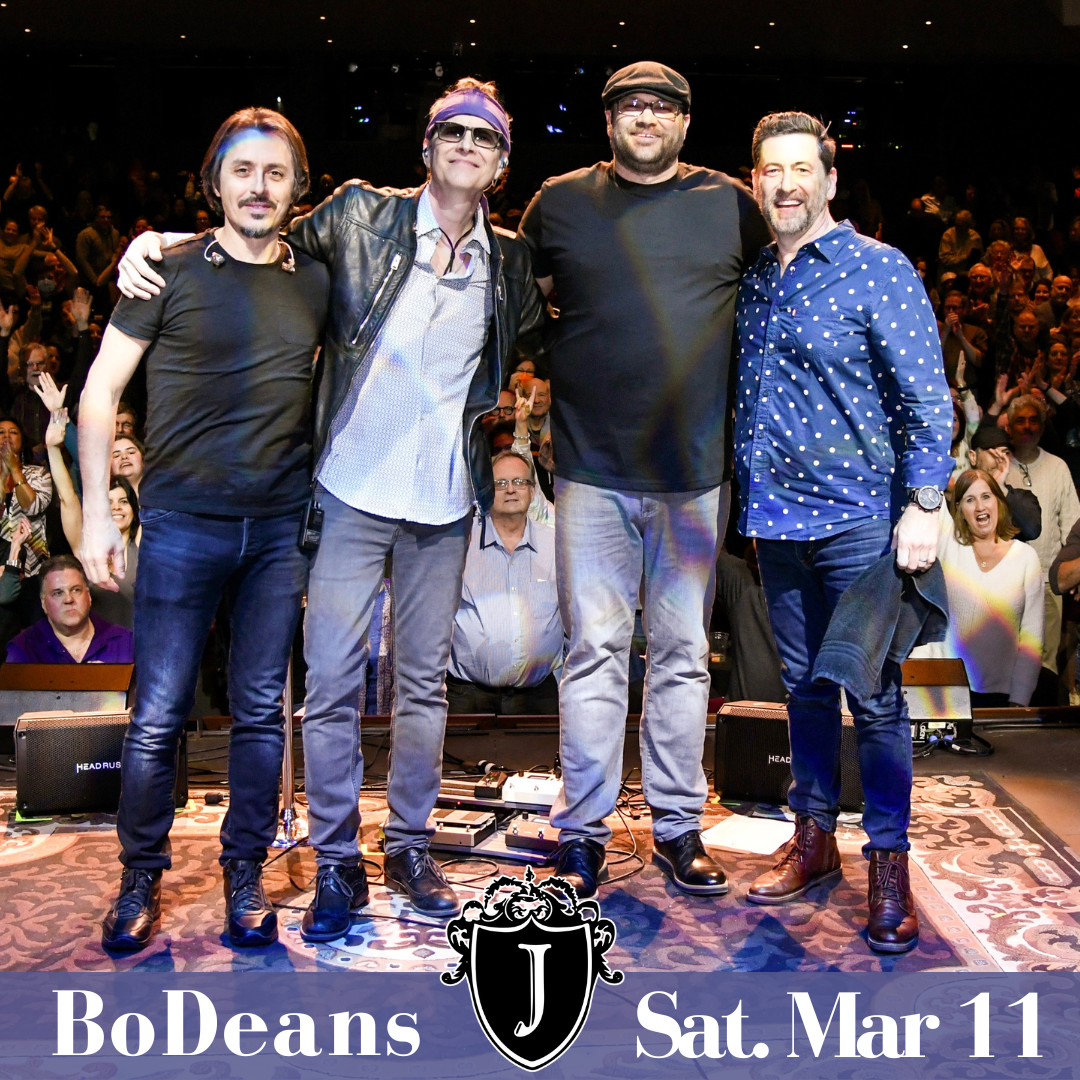 Doors

7:00 PM

Show

8:00 PM

Price

$45-$48 - Reserved P1
$30-$33 - Reserved P2
$23-$25 - GA Standing
SHOWINGS
This event has already occurred.