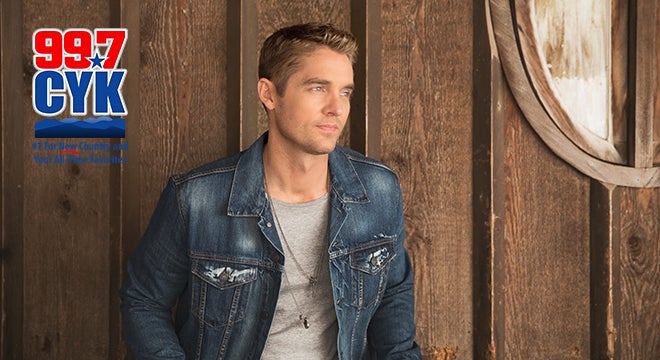 99.7 CYK presents Brett Young - SOLD OUT
Sat, Oct 14, 2017
99.7 CYK presents Brett Young - SOLD OUT
with special guest Carly Pearce
With piercing blue eyes and standing tall at 6' 6," it's impossible to miss Brett Young. The former college pitcher and avid songwriter uses his competitive edge to create music that critics, radio and fans cannot stop raving about. "A solid winner" (Music Row), Brett has spent many late nights in the recording studio strumming chords and perfecting lyrics that encompass his "Caliville" sound – the world between Brett's SoCal roots and Music City coming-of-age. This can be heard on his self-titled album from BMLG Records available for pre-order on January 13, 2017 and everywhere on February 10, 2017. Produced by Dann Huff, Brett is credited on 11 of the 12 tracks establishing himself as an accomplished songwriter.
"I think my background has a lot to do with my work ethic," expresses Brett. "There is a discipline that you learn growing up playing sports, which I did through college. It is always my goal to work harder than the next guy."
Brett's soulful vocals and heartfelt lyrics are derived from a myriad of personal experience. One pass through the California native's self-titled EP (now available on iTunes), you are completely immersed in his love, passion, hope and honesty.
"Everyone leaves a trail of 'almosts' and bittersweet memories behind on the road to 'the one'," says Brett. "It has happened to me on my journey—it happens to everyone - but I'm learning to use those moments now when I write music. I'm a hopeless romantic who feels everything, and that shows in my songs."
Brett makes love look like an art form with songs like his debut No. 1 single "Sleep Without You," "In Case You Didn't Know" and "You Ain't Here to Kiss Me." His azure-hued gaze pierces through the audience, understanding each person's point of view and displaying an unnerving vulnerability as he introduces his music throughout Nashville.
"I grew up with Marvin Gaye, Kenny Rogers, Tim McGraw— emotionally expressive singers. I like that the emotion carries the songs, where the music is almost secondary," he explains. "Tim McGraw's 'Don't Take The Girl' – that for me was the first time I heard a country song and said this is what I wanna do. That influenced me; as a songwriter and a performer, I want to connect like that. When your audience really feels what you're singing, it becomes about much more than the show. You have a connection…you truly have a fan and a shared special moment."
His BMLG Records introduction follows a string of previously released recordings that gathered a cult following and placement on television shows like Chrisley Knows Best (USA), Real World (MTV) and Kourtney and Kim Take New York (E!). Many have taken notice with Rolling Stone naming him as one of their "Artists You Need to Know," as well as Country Music Rocks' "Ten New Artists to Watch in 2017," Nashville Gab's "Artists to Gab About in 2017," Whiskey Riff's "Artists to Break Out in 2017," Huffington Post's "Top 10 Country Artists to Watch in 2017," Sounds Like Nashville's "14 New Country Artists to Watch in 2017" and Music Row's "2017 Next Big Thing Artists."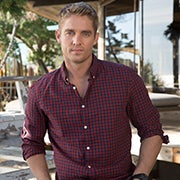 Doors

7:30 PM

Show

8:30 PM

Price

$29.99 Advance

$33 Day of Show
SHOWINGS
This event has already occurred.