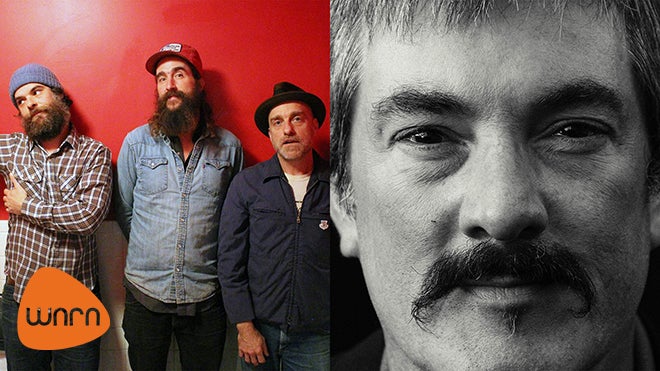 Hackensaw Boys and Larry Keel Experience
Fri, Nov 25, 2016
Hackensaw Boys and Larry Keel Experience
Present: Home for Thanksgiving Hangover Pickin' Party
About Hackensaw Boys: For touring musicians, the road is a harsh mistress. It takes an iron will to survive and a hard-headed love for music so deeply ingrained that the mere thought of a missed gig makes you nauseous. For 17 years, the Hackensaw Boys have plowed the asphalt, bringing their raw, gritty version of American roots music to the venues and streets that originally inspired them. Born in Virginia, along the same routes as fellow road warriors/street buskers Old Crow Medicine Show, the Hackensaw Boys have at times operated more as a collective than a band, sometimes boasting up to twenty members. What's kept them together is a burning hot vision of American roots music brought kicking and screaming into a new age, fueled as much by a rowdy punk spirit as by the traditional masters that first inspired them. Now with their new album, Charismo (April 15, 2016 on Free Dirt Records)–their first studio album in almost a decade–the Hackensaw Boys have a new lineup and a new lease on life. Led by founding member, guitarist and songwriter David Sickmen, they're back on the road with new songs, determined to get their fans back on the dancefloors they remember so well.

Charismo was recorded in upstate New York with Grammy-award winning producer Larry Campbell (Levon Helm, Bob Dylan, Steep Canyon Rangers) who pushed the new lineup to look to their roots. Traditional Appalachian stringband tunes and Delta blues still lay the groundwork as the Hackensaw Boys inject their latest album with a heavy dose of the let-the-good-times-roll spit and vinegar the band has become known for over the years. Charismo's songs, all written by Sickmen and longtime Hackensaw member Ferd Moyse, are tinged with an attitude of scrappy resilience, spinning tales of everyday struggles and triumphs. The instrumentation of the Hackensaw Boys still points to their origins in Appalachia, but the rough-edged fiddle (Moyse), banjo (Jimmy Stelling), mandolin/bass (Thomas Oliver) and washboard percussion (Brian Gorby) lines here likely have more in common with the band's punk roots than they do slavish imitation of bluegrass progenitors. The Hackensaw Boys have always had more in common with bands like The Clash, who celebrated the working class roots of their own music, than they did with an overly-polished Nashville mainstream. As evidenced in the Hackensaws' history, their music fit as easily as the backing band for Charlie Louvin as it did in backstage jams on tour with Modest Mouse or the Flaming Lips.

Charismo is the album that the Hackensaw Boys' fans have been waiting for. The songs on this new album are fueled by the dance-all-night spirit, but point towards the kind of road-weary life experiences that have seen them through every storm the modern music industry could send their way. From a major label debut to playing massive festivals like Bonnaroo, the Hackensaw Boys have seen it all, and in the end the music has been the fuel that's kept them going nonstop and has kept their vision of the future so bright and clear.
About Larry Keel Experience: Larry Keel is described by reviewers as the most powerful, innovative and all-out exhilarating acoustic guitarist performing today. Keel has absorbed the best lessons from his Country and Bluegrass family upbringing, both sides deeply steeped in the rich mountain music culture and heritage of Southwest Virginia. From there, he has always integrated that disciplined musical grounding and natural-born talent with his own incomparable approach to playing the guitar and composing original music. He's also got a knack for choosing interesting and appealing material from all realms of music with guts, whether it's a tune written by a fellow song-writer/musician friend, or a tasty cover from any number of genres all over the map. The combination is pretty irresistible, and has earned Keel the highest respect and billing among the top acoustic musicians alive, and some now gone: Sam Bush, Del McCoury, Oliver Wood (The Wood Brothers), Chance McCoy (Old Crow Medicine Show), Tony Rice, Chris Thile, Vassar Clements, John Hartford, Bill Monroe, Peter Rowan, and Darol Anger to name a few. And his fierce, high-spirited energy also appeals to young rockers, jammers and alt country players and fans who are equally drawn to Keel's deep rumbling voice, his earthy and imaginative song-writing, and his down-home-gritty-good-time charm. Keel regularly collaborates with Americana giants Yonder Mountain String Band, Railroad Earth, Greensky Bluegrass, Infamous Stringdusters, Keller Williams, Steep Canyon Rangers (with Steve Martin), Jorma Kaukonen, David Nelson, Little Feat, Rebirth Brass Band, Dirty Dozen Brass, members of String Cheese Incident and Leftover Salmon, amongst others.

Keel has a variety of musical formats swirling around the calendar each year: look out for his core band, The Larry Keel Experience (featuring Jared Pool on mandolin, and Jenny Keel on upright bass, with impeccable timing, solid yet imaginative bass lines and vocal harmonies), Larry Does Jerry (Keel performing the music of Jerry Garcia), Keller Williams and The Keels, Keel paired with artists such as Drew Emmitt, Danny Barnes, Peter Rowan, Sam Bush, and appearing as special guest with a multitude of major acts and artists on the tour circuit.

Throughout his career, Keel has released 15 albums and is featured on 10 others. The most recent release, "Experienced" is an entirely original work that showcases Larry's exceptional songwriting, singing and jaw-dropping instrumental performances, accompanied by Jenny Keel's upright bass-playing and harmony vocals. Added to the raw sophistication of Keel's progressive acoustic style are several guest musician-friends who appear on various tracks: Sam Bush, Del McCoury, Peter Rowan, Keller Williams, Jason Carter (Del McCoury Band), Mike Guggino (Steep Canyon Rangers) and Anders Beck (Greensky Bluegrass Band)

In addition to his performing and recording work, Keel also plays host to a special music event concept, 'Fishin and Pickin', which combines 2 unique but thoroughly complementary pleasures: the satisfying thrill of sports fishing, and the energizing intensity of live music, all conducted in all-inclusive style settings hosted on live water properties. There, experienced musicians teach every level of acoustic instrument players how to advance their musical 'chops' , while also having the chance to catch some big fish in the process. Bass and Grass takes place in Georgia each year in the fall, always with a fantastic roster of musician-instructors, and outstanding bass fishing! Similarly, there have been memorable events at Trout and Tunes featuring fly-fishing styles and mountain-music study and entertainment set in the misty mountains of West Virginia. More destinations on tap: The Salmon and Henry's Fork Rivers in Idaho and the Maury River in Rockbridge County VA. There's no end to the places Keel wants to play music in and fish, with like-minded folks!

For Keel the musical mission is always clear: to let technical skill and excellence, honest emotion and fearlessness connect the playing and singing to audiences, to entertain and to thoroughly enjoy the experience of creating and sharing in music.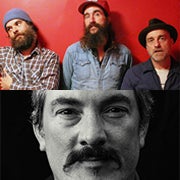 Doors

7:00 PM

Show

8:00 PM

Price

$18 Advance

$20 Day of Show
SHOWINGS
This event has already occurred.