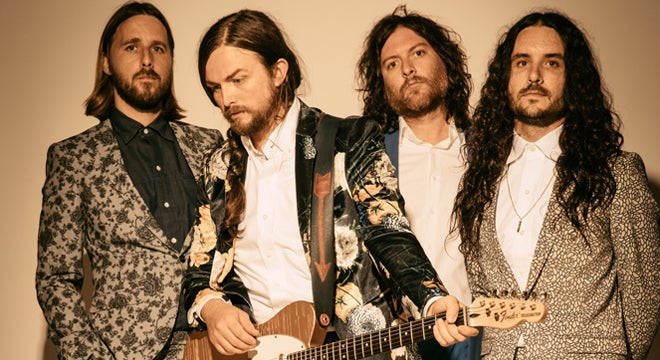 J. Roddy Walston & the Business
Fri, Feb 23, 2018
J. Roddy Walston & the Business
with Futurebirds
About J. Roddy Walston & The Business:
In defining J. Roddy Walston & The Business as an "American band, just as much as Creedence Clearwater Revival or Big Star or The Pixies were all perfectly American at the time they were coming out," Walston notes that the Southern lifestyle serves as an infinite inspiration for his music. "It's my experience that Southerners are fully interested in the worlds of philosophy and science and spirituality and nature, but with a take on life that's softer and slower. The south has a pace that's based on patience."
For J. Roddy Walston & The Business―who formed in 2002 in Walston's hometown of Cleveland, Tennessee―forcing the oft-clashing worlds of art and rock-and-roll to make nice, the band (including guitarist/vocalist Billy Gordon, bassist/vocalist Logan Davis, and drummer Steve Colmus) deals in a scrappy yet sublime sound that honors both their Southern roots and punk spirit.
In creating 2013's Essential Tremors (the band's third album), J. Roddy Walston & The Business sought to encapsulate that richness while maintaining a certain air of mystery and mysticism. "It's not about some sort of Skull and Bones thing of gaining access to an inner circle of high society," he says. "It's about feeling an intimate connection with these weird secret worlds that are the legs holding up the table of what seems like a normal, average, everyday American life―but that most people might not even know are there."
The band is currently in the studio putting together the final pieces of their fourth album, due out in 2017.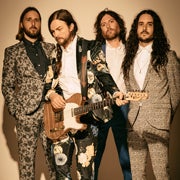 Doors

8:00 PM

Show

9:00 PM

Price

$18 Advance

$20 Day of Show
SHOWINGS
This event has already occurred.