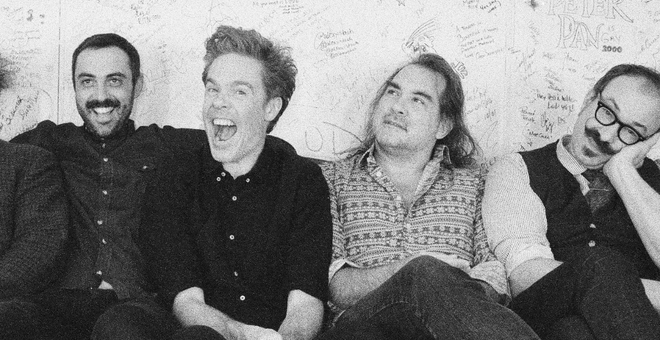 Josh Ritter and the Royal City Band
Tue, May 9, 2023
Josh Ritter and the Royal City Band
w/ adeem the artist
Josh Ritter & the Royal City Band

"Josh Ritter remains at the top of his game two decades into a highlight-strewn career. He'd be forgiven for loosening his grip, but his hand has never felt surer."
- NPR Music
"Harking back to Bob Dylan, Bruce Springsteen and maybe a little Mark Knopfler, Mr. Ritter has always been a slinger of serious ideas and high-flown imagery."
- The New York Times

"Mysterious, melancholy, melodic…and those are only the M's."
— Stephen King in Entertainment Weekly


Renowned singer, songwriter, musician, artist and best-selling author Josh Ritter will release his anticipated new album, Spectral Lines, April 28 via Thirty Tigers.

One of today's most thoughtful and prolific voices, Ritter has released ten studio albums including 2019's widely acclaimed, Fever Breaks, of which NPR Music praised, "He remains a hydrant of ideas while embodying an endless capacity for empathy and indignation, often within a single song."

In addition to his work as a musician, Ritter is also a national best-selling author, having released two novels to date: 2021's The Great Glorious Goddamn of It All and 2011's Bright's Passage. Released to critical attention, Stephen King wrote in The New York Times Book Review that Bright's Passage "shines with a compressed lyricism that recalls Ray Bradbury in his prime…This is the work of a gifted novelist."

About the new album Spectral Lines (out 4/29):

Josh Ritter has been thinking a lot about space exploration. It has nothing to do with his spellbinding new album, Spectral Lines, except that in a way, it really does.

"The Voyager spacecraft went up in '77 and now it's out there in a place that no one's ever been before, and it's sending back all these messages," Ritter says. "I feel like songs do that in their own little way. They're probes: they go out into the world, and sometimes you hear stories back from them, but really, they go off on their own."

Ritter, too, is sending back messages, in the form of 10 new songs that are atmospheric and impressionistic. Like the recently launched Webb Telescope, or Voyager all those years ago, he's looking for signs of life, reaching for a sense of commonality, something that feels universal in this infinite universe. Spectral Lines, his 11th album, finds those shared experiences in songs that push beyond the bounds of Ritter's previous work. Recorded with longtime collaborator Sam Kassirer producing, it's an album full of wonder and light as Ritter considers the ideas of love, devotion and what it means to be connected, to each other and to ourselves.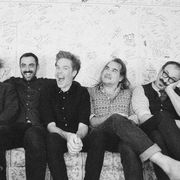 Doors

7:00 PM

Show

8:00 PM

Price

$30 - Advance
$35 - Door
SHOWINGS
This event has already occurred.