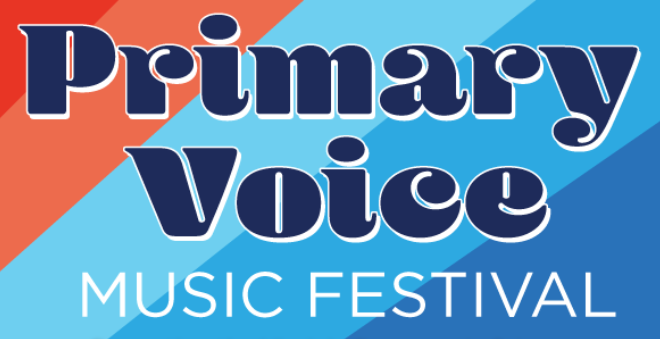 Primary Voice Music Festival
Sat, Jun 10, 2023
Primary Voice Music Festival
On Saturday, June 10, 2023, an all-star lineup of Charlottesville musicians will take the stage of the Jefferson Theater for the Primary Voice Music Festival, a free event to highlight the importance of voting in the upcoming Virginia Democratic Primary. The Primary Voice Music Festival will begin at 7:00 PM and is free and open to the public.
The event presented by Dave Norris for Delegate, will be headlined by Kendall Street Company, which will serve as the backing band for a stellar lineup of musicians for the evening's first set before capping off the night with a set of their own.
The lineup for the Primary Voice Music Festival will feature David Wax & Suz Slezak of David Wax Museum, Marley Nichelle, Devon Sproule, Sally Rose, Abbey Ellerglick, Travis Elliott, Tucker Rogers, Chris Kelly, John Kelly, Jamie Dyer, Josh Mayo, Matt Horn and Alex Bragg.
"The idea for this festival came about when I was thinking of ways to highlight the importance of the upcoming Virginia primary," Norris, who will host the event alongside Shelby Edwards, said. "Now is the time to make your voice heard rather than waiting for November, because this month will almost certainly determine who will carry your voice to Richmond to fight for a host of critically important issues here in the Commonwealth and around the country. I could not think of a better way to highlight that importance than by turning to some of my friends in our extraordinary music community."
The idea quickly gained traction when Norris reached out to his many friends in the Charlottesville musical community and took flight when he brought the idea to music promoter, event manager, and founder of FESTY, Michael Allenby. "Dave reached out excited to illuminate the often-overlooked June Primary," Allenby said. "He envisioned a FREE event that was open to the public at premier venue on a Saturday night. A tall order, but Dave really wanted to spark the energy in the community with an exciting musical experience. We didn't have much time, but the stars aligned, and we created the Primary Voice Music Festival. The Jefferson Theater was available for Saturday, June 10th, just ten days before the Primary. And a who's-who of Charlottesville musicians quickly aligned to collaborate on an incredible night of music. Primary Voice is a unique opportunity to see over a dozen of Cville's most talented musical performers in one night."
The Primary Voice Music Festival will offer fans a chance to hear new music from some of their favorite artists. Kendall Street Company is fresh from their latest single release "Becca's Dad," released May 5. David Wax and Sue Slezak (The David Wax Museum) have just released their latest album, entitled "You Must Change Your Life." Both releases are available on all major streaming platforms.
For more information on the Primary Voice Music Festival, visit votefordave.org.
SHOWINGS
This event has already occurred.