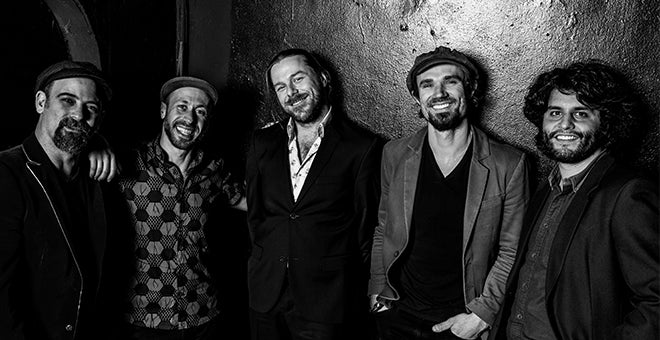 The California Honeydrops *SOLD OUT*
Fri, Nov 11, 2022
The California Honeydrops *SOLD OUT*
with Cris Jacobs
The California Honeydrops don't just play music — they throw parties. Led by dynamic vocalist and multi-instrumentalist Lech Wierzynski, the band draws on diverse musical influences ranging from Bay Area R&B, Funk, Southern soul, Delta blues, and New Orleans second-line. The Honeydrops bring vibrant energy and infectious dance-party vibes to their shows. Assembling from 7 to 8 musicians, the band delivers an eclectic performance and innovative recording style. Since 2008, the Honeydrops have released 7 studio albums, 3 live albums and 2 cover albums. Their highly anticipated forthcoming album is set to release in the fall of 2022.
Facebook/Instagram - @cahoneydrops
SHOWINGS
This event has already occurred.