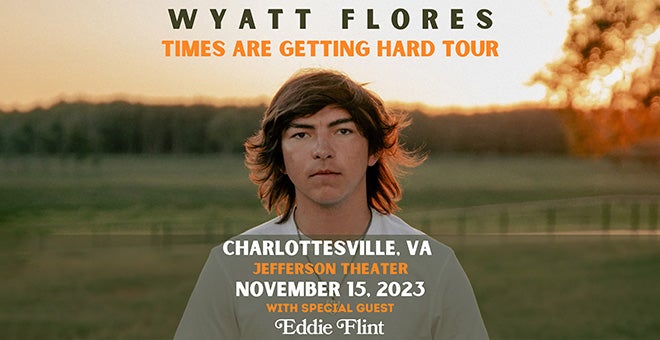 Wed, Nov 15, 2023
Wyatt Flores *Sold Out*
with special guest Eddie Flint
Wyatt Flores was raised on the outskirts of a small Oklahoma college town with a rich music history spanning from the likes of Garth Brooks, All American Rejects, Cross Canadian Ragweed, Colour Music and The Great Divide. There's something unique about growing up in a town riddled with musical giants.
Embracing this musical energy, and further inspired by stories from his father's stint as a seasoned drummer in the Red Dirt music scene, Wyatt wrote and released his debut acoustic single "Travelin' Kid" in the Spring of 2021. Shows around campfires and in small bars throughout Northeast Oklahoma followed soon after.
In the summer of 2022, Wyatt left Stillwater, OK and moved to Nashville, TN to pursue his career full-time. He released fan-favorite "Losing Sleep" in February of 2022, as well as a series of stand-alone singles in the second half of the year, each showcasing new facets of the stories and sounds Flores creates.
Wyatt's sound is somewhere between Jason Isbell, Sturgill Simpson and Caamp — he tells his stories in his own way and craves authenticity in his lyrics, collaboration and sound.
This wide-ranging field of influences captivates listeners of multiple genres, as his fans have tallied up more than 3-million total streams across platforms.
Having dedicated the past few months to transforming new lived experiences into songs, Wyatt is in the process of recording his first full album, planned for a 2023 release:
"This debut album is a time and place in my heart. I learned that sometimes not everyone can be loved. It's homegrown and Oklahoma made and I hope folks see the originality behind it. I hope this project helps people get through the rough times in their life"
Be good to one another. See you soon. — WF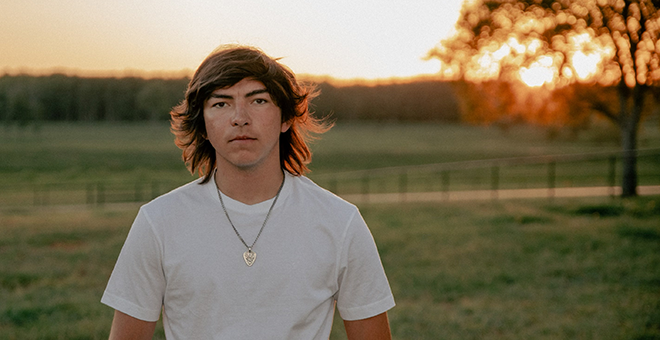 Doors

7:00 PM

Show

8:00 PM

Price

$20 - Advance
$25 - Day of Show
$60 - VIP M&G*- Sold Out
*includes admission